Recap: Launch of the Senegalese data strategy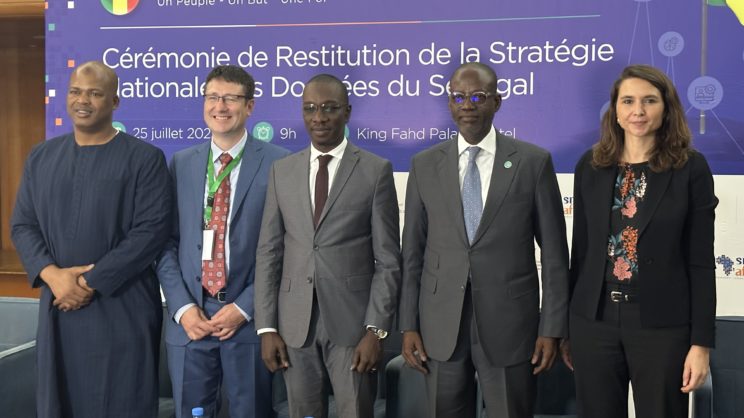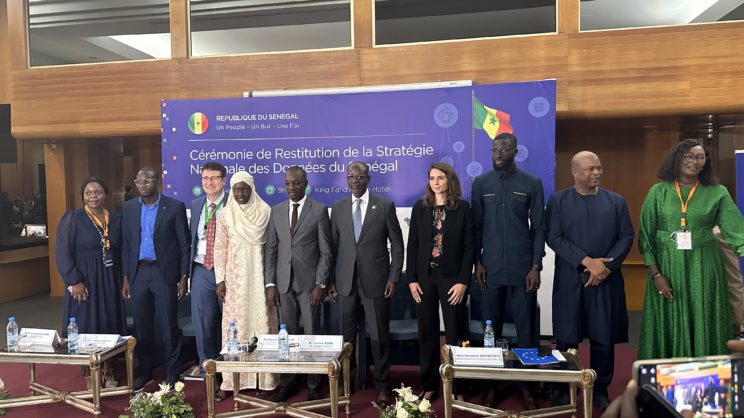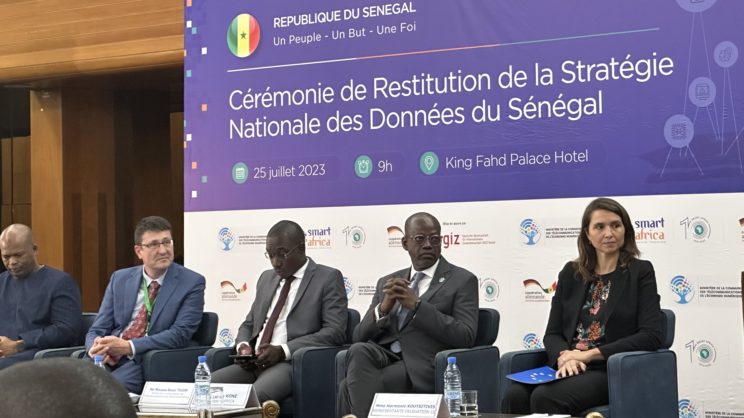 As part of the Senegalese Digital Strategy 2025 (SN2025) and in partnership with Smart Africa and GIZ through its Data Economy Initiative, the Ministry of Communications, Telecommunications and Digital Economy (MCTEN) presented the conclusions and full report of the National Data Strategy, in line with the country's priorities in terms of sustainable development, promotion of innovation and value creation, but especially digital sovereignty.
The process, launched in March as part of an inclusive and participatory approach, has involved all actors in the digital ecosystem and has resulted in a comprehensive document on the National Data Strategy for Senegal, which is in line with the country's priorities in terms of sustainable development, promoting innovation and value creation, and above all digital sovereignty. The strategy fits perfectly with the Adjusted and Accelerated Priority Action Plan (PAP2A) guidelines set out in the Digital Senegal Strategy with the vision of "Making data a driver of socio-economic growth, inclusiveness, innovation and international openness by 2028." In order to achieve the set goals by 2028, 59 key actions have been identified to be implemented. The ceremony was also an opportunity to share the results of the strategy development project with the entire digital ecosystem and solicit their feedback and recommendation.
"In an expanding digital world, data is of paramount importance. It is the fuel that drives the digital transformation of our countries. It plays an essential role in informed decision-making, innovation, industrial development and sustainable economic growth. Today, we are committed to using this data intelligently while maintaining its security and integrity," said Moussa Bocar Thiam, Minister of Communications, Telecommunications and Digital Economy.
Lacina Koné, CEO of Smart Africa , commented on the successful official presentation ceremony as follows: "Senegal has reached a new milestone today by laying the foundation for its data management with this national data strategy. We are very pleased to have supported the Senegalese government in this process and look forward to its successful implementation."
"GIZ's Data Economy program, with the support of the German Federal Ministry for Economic Cooperation and Development (BMZ) and the European Commission, is very pleased to support the Senegalese government in the development of its national data economy strategy. The rise of the data economy is at the heart of digital transformation. We believe that the strategic use of data is a key enabler for a sustainable, people-centric digital transformation. The National Data Economy Strategy creates an enabling environment for an inclusive digital transformation that promotes open innovation and entrepreneurship and focuses on improving people's well-being," added Bjorn-Soren Gigler, PhD, head of the Data Economy Initiative.