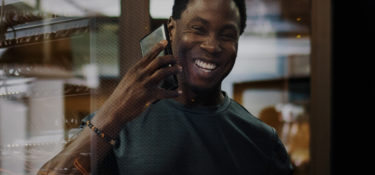 Data (protection) for more sustainable innovation, social justice and secure privacy
Whether by shopping online, checking social media or using a digital navigation service, we generate a huge amount of data on a daily basis. Data provide policy-makers with a source of information that enables them to make better decisions. Data can improve the planning and organisation of growing cities, for example, predict the risk of drought or flooding, or identify sectors in need of additional training places. Equally, data can be used to check whether measures already in place are actually having the desired effect.
But there are also challenges. In many partner countries, poor IT security and a lack of data protection are the greatest obstacles to improving data use. Without laws and security measures, data can be misused, endangering digital security for people and businesses.
Another challenge is data sovereignty. There is an imbalance in the international data market between countries that already collect and analyse a lot of data and those that have no digital infrastructure. Economic prosperity and political self-determination will in future increasingly depend on whether data can be collected and leveraged locally. A key prerequisite is interoperability – the ability of different systems to work together. For this to happen, all members of a data market must have the same technical and legal standards. This is the only way to guarantee the security and quality of data and enable IT solutions to be scaled up.
Our projects provide support to partner countries in establishing inclusive data markets, taking into account both their individual interests and local conditions.
DataCipation
is a technical data and analytics platform that promotes civic engagement and innovative data use for Africa. The project disseminates data-specific products and services across Africa and promotes political discourse on all aspects of data and artificial intelligence.
Project website
Data4Policy
supports policy-makers in concrete use cases. Through cooperation with civil society and the private sector, Data4Policy closes data and information gaps, teaches data competencies and scales up successful approaches across other sectors..
Read more
Data markets
promotes the transition to a data-driven economy by advancing the implementation of data regulation and exploring data-sharing to foster local innovation and support local value creation.
Read more