Empowering women, shaping the future: How the Digital Transformation Centres in Ghana and Mauritania are reducing the digital divide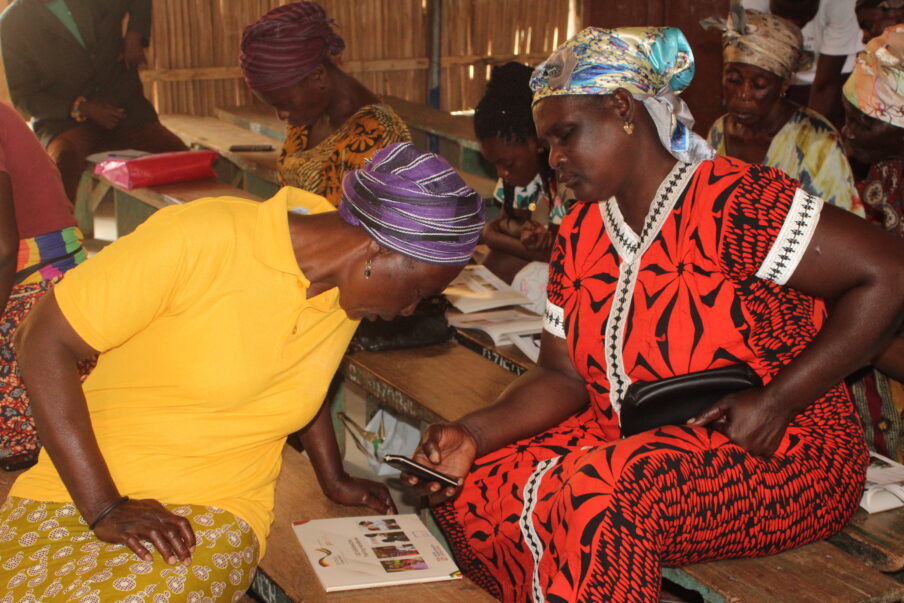 With the rapid pace of technological developments leaving no one behind and enabling people to benefit from the use digital tools are key. That is why some of the Digital Transformation Centers (DTC) focus on digital skills training as a central area of action. The Digital Transformation Center Ghana supports local businesses by tailoring digital skills and tools to suit their needs. A special emphasis lies on coaching and mentoring for women to adapt digital tools to their businesses. Meanwhile, the DTC Mauritania implements offline learning solutions for those without internet access.
DTC Ghana: supporting entrepreneurs to adopt digital tools
In Ghana, digital literacy is heavily segregated along the rural, peri-urban and urban settlements. Consequently, most citizens in the rural areas are left behind when it comes to the advantages of using digital tools in improving their economic standards of living. To tackle this challenge, the DTC Ghana offers digital literacy training for entrepreneurship and employability. To be able to offer the training across 40 rural areas, the DTC Ghana works in close cooperation with the Ministry of Communications and Digitalisation, Ghana Investment Fund for Electronic Communications and HapaSpace.
"I learnt how to market my business to the whole world." 
– Paulina, a participant at a digital skills training
28-year-old Paulina who is visually impaired participated in a digital skills training for persons with disabilities. Her passion for her soap making business motivated her to learn graphic design to market her business on a broader scale.
"Before, I didn't even know some of the apps could be used to manage my money and business." 
–  Theresa, a participant at a digital skills training
Theresa, as small-scale seamstress enjoys using an app to record her customer's body measurements, create profiles for each customer and order as well as document working progress.
DTC Mauritania: providing e-learning solutions offline
According to the Ministry of Digital Transformation, Innovation and Modernization of Administration (MTNIMA), in 2021 only 25% of the population was accessing the Internet in Mauritania. Most of the people left behind are in rural areas or in poor neighborhoods, where people cannot afford access to the Internet. These marginalized groups find themselves deprived from the free education opportunities available online.
When the DTC Mauritania was set up, its goal was clear: supporting a successful digital transformation that benefits everyone and the need to reduce the digital divide. Against this backdrop, the DTC started a project aimed at the development and implementation of offline learning solutions in strategic targeted areas.
The solutions will provide all visitors of these areas, especially the youth, with access to offline education content. The target areas will be comprised of public spaces and popular gathering places in remote areas and specific neighborhoods across the country.
In the spirit of knowledge exchange between the DTCs, DTC Mauritania sought to adapt the datacups solution implemented by the DTC Niger. The solution was adapted to the Mauritanian context by collaborating with the MTNIMA in the design and implementation phases.
DTC Mauritania also collaborated with the Atingi team to provide some Atingi modules offline. The final product is: small portable devices with content from Atingi and other open-source platforms.
For the sake of sustainability and locally driven and maintained solutions, DTC Mauritania provided training through this project for a team of local trainers on the scaling, maintenance and updating of the education servers. The team was composed of mostly students from diverse background and of a few MTNIMA employees. The training was successful and the participants, most of whom were women, gave positive feedback and showed determination to reuse their newly gained skills to help reduce the digital divide.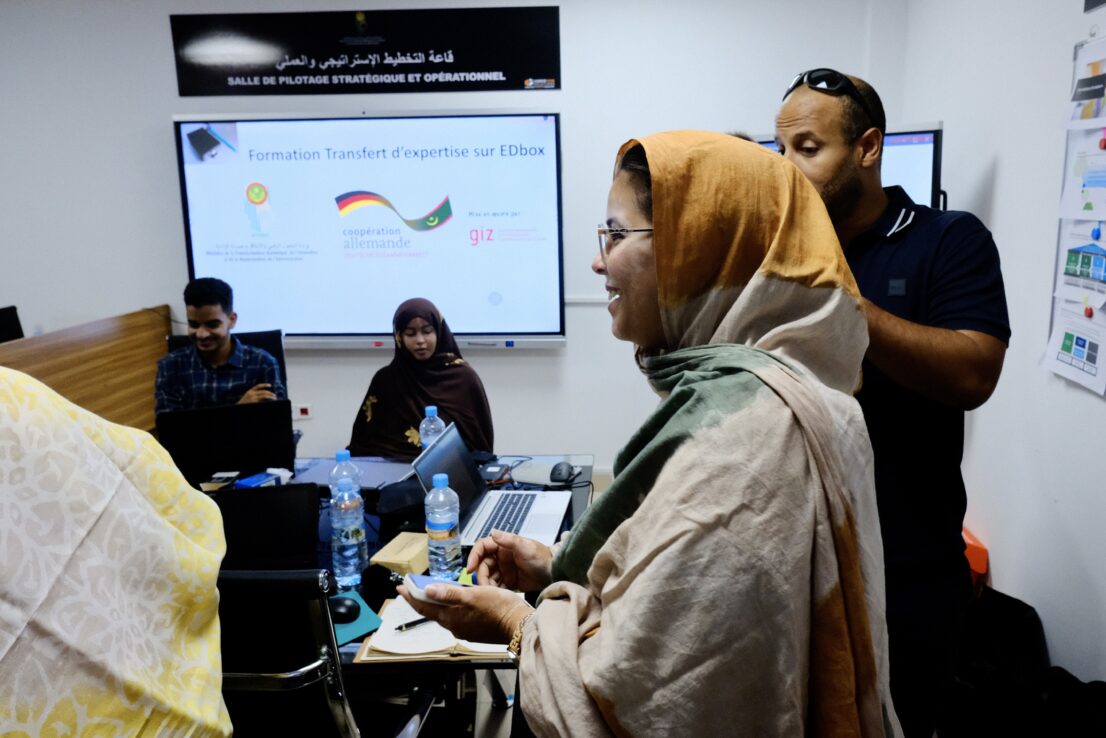 "It was a very interesting course. The Edbox is the practical and accessible solution for communities lacking connectivity. It will certainly have a positive impact on education in these regions."
– Naha Msabou, MTNIMA employee
"The training was super rewarding, satisfying and very interesting. It was a new experience for us and we look forward to building on it."
– Maimouna Oiga, student
Across the network of Digital Transformation Centers digital skills trainings play an important role for achieving sustainable development and fostering digital inclusion.