The BMZ Digital Transformation Centers (DTCs) in Vietnam, Niger, Indonesia, and Mexico support the global green and digital transformation, also known as twin transition, with unique approaches and initiatives. But as a global network, they work together on various aspects of this transformative journey, fostering innovation and empowering societies to develop local solutions to a global issue.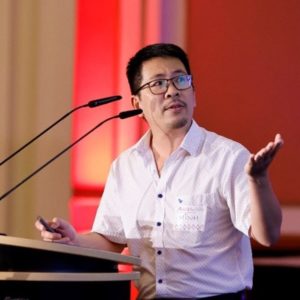 We face challenges in popularizing the solution due to the lack of awareness and resources to reach potential customers.

Minh H. Nguyen, founder of greentech startup IoTeamVN
His company's product, a smart home solution that helps monitor and reduce power consumption and water usage, responds to an increasing concern for many households in a country with a booming economy, that is simultaneously one of the world's most vulnerable to climate change. But reaching the market share needed to sustainably finance operations and develop cutting-edge products is a critical challenge for entrepreneurs in the region. For the BMZ Digital Transformation Center (DTC) in Hanoi and its project lead Tarek Hassan, providing a platform to support promising young startups is a key driver of change for the Global Green and Digital Transformation.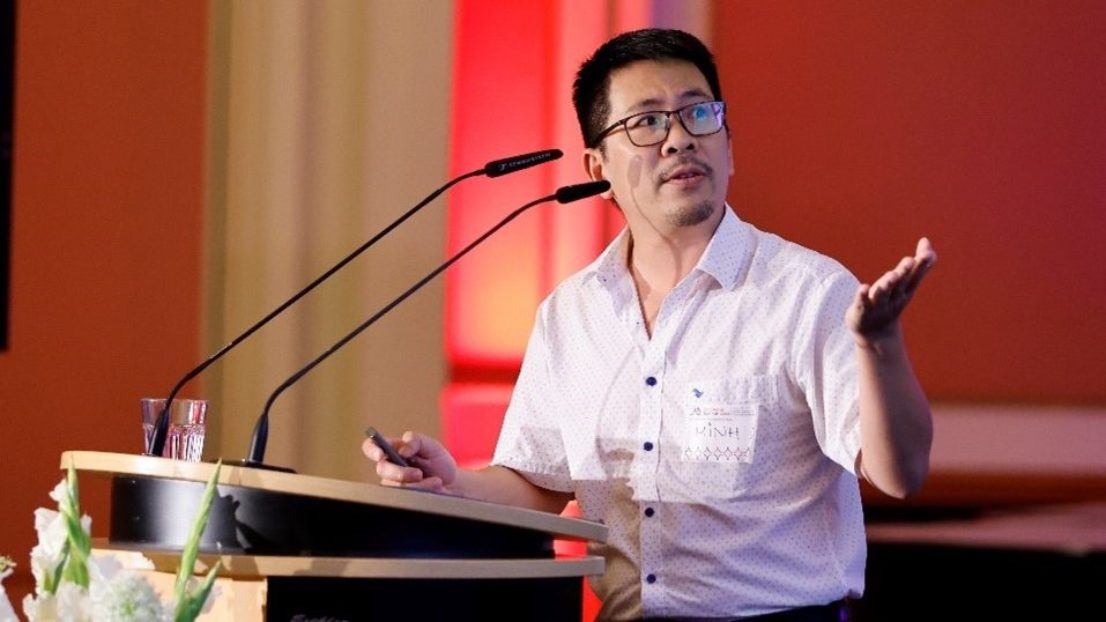 To address this need, the DTC Vietnam implements a Green Tech Incubator, which to date has provided financing and coaching to 20 startups, leading to increased recognition, new business opportunities, and potential partnerships with other green technology companies. A successful model in its region, the Green Tech Incubator focuses on promoting solutions to mitigate climate change, adapt to its consequences and protect natural resources.
Over 3000km away, the DTC Indonesia and Make-IT Indonesia are taking a similar approach with "Digital Grounds", an event series which brings together greentech startups, incubators, MSMEs, international organizations and representatives of the Ministry of National Development Planning to discuss key levers for the green digital economy in Indonesia. "The drive and creativity of the Indonesian ecosystem for green tech and clean tech is amazing already," says Daniel Schröder, head of the DTC Indonesia.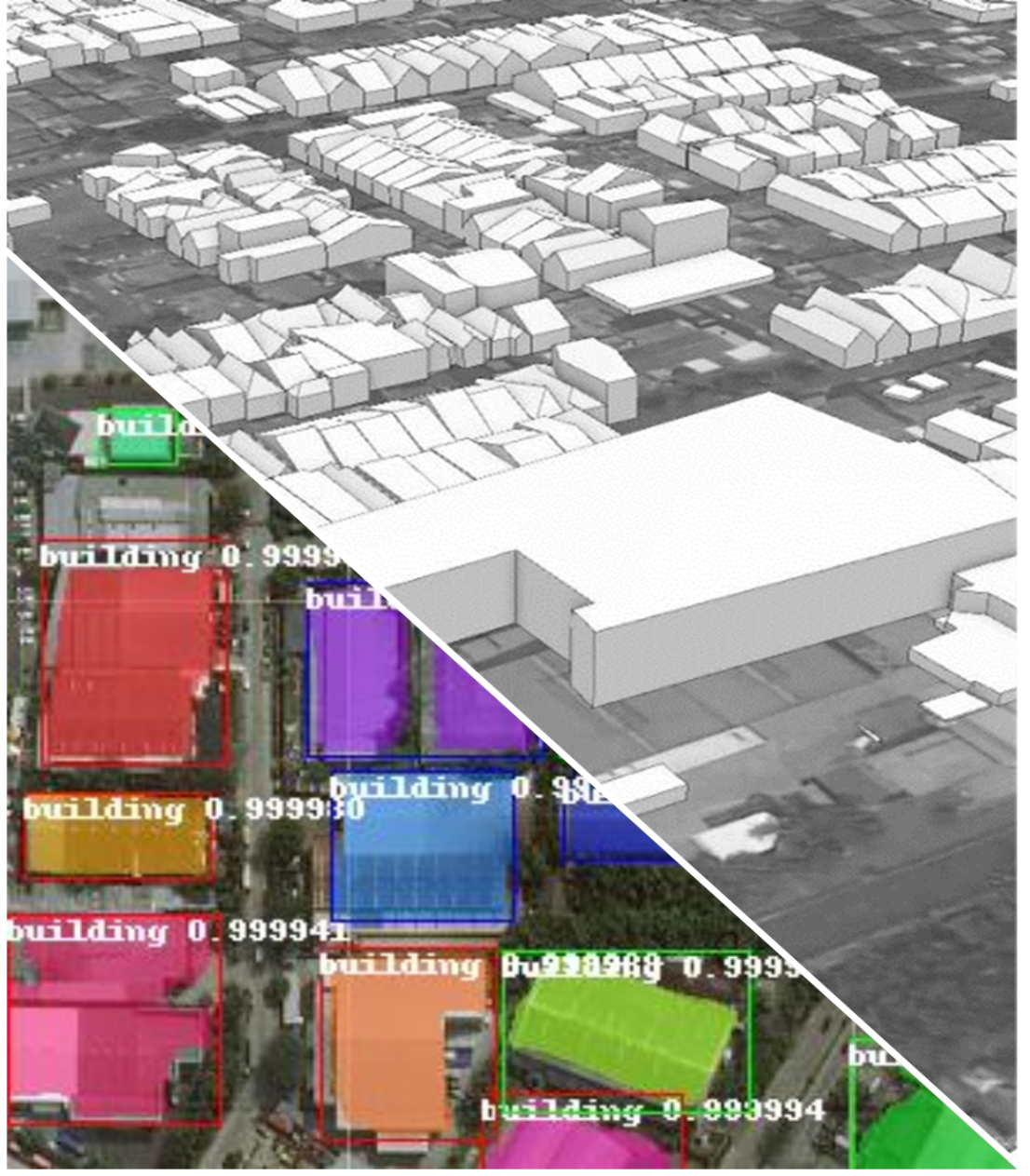 Indeed, the country is already harnessing the power of disruptive digital technologies to accelerate the green transformation of the entire economy, notably through green energy production. As one of many innovative projects, the Solar Energy Estimator for Rooftops in Indonesia (SEERI) uses Geographic Information Systems (GIS) and Machine Learning to map the potential of rooftop photovoltaic in urban areas. Renewable energy production in Indonesia makes up roughly 18% of total energy production, and tools like SEERI provide an important basis for further increasing this rate by giving home and business owners a better understanding of the solar potential of their roofs. On the island of Bali, a first pilot will be now rolled out, covering an area of around 100 square kilometers, and a national scale-up is already envisioned.
Linking up these efforts at a regional level with other startups and policy makers from across Asia and Germany, the DTCs Vietnam and Indonesia invited experts to present their experiences at the AsiaBerlin summit. After pitches from IoTeamVN and the Indonesian startup Carbon Ethics, senior officials from the National Innovation Center Vietnam (NIC) and the Ministry of National Development Planning of Indonesia shared valuable insights on lessons learned for supporting green tech and discussed strategies to propel these important initiatives forward.
Across Asia, Africa and Latin America, partner countries of the DTCs are confronted with very different challenges in their pursuit of a twin transition. In countries with a fledgling industrial sector such as Niger, creating affordable solutions to locally build, maintain and repair hardware and devices can be critical to a sustainable digital transformation of the economy. In Niamey, a team led by the DTC Niger facilitates the expansion of a drone startup with coaching and access to a state-of-the-art 3D printer. With this machine, many components of the drones can be printed independently from contractors. A role model for this project is the successful "Data and Drone Academy" implemented by UNICEF and GIZ in Malawi, which focuses on using drones to build fast and sustainable supply chains in rural areas, notably delivering medical supplies to over 750,000 people. The drones also collect valuable weather data en route, a crucial tool to help farmers adapt to climate change.
Beyond identifying and scaling numerous pioneering tools for a green digital transformation, the Digital Transformation Centers support the creation of policies and strategies to foster digital ecosystems and green innovation at a national level. For instance, the DTC Mexico brings the private, public, and social sectors together in a participatory workshop series to discuss and address the opportunities of digital technologies for climate action, as well as key challenges that need to be addressed by adequate policies. The discussion was accompanied by a comprehensive study, available here.
A key enabler to mainstream green digital transformation across the Mexican economy are entrepreneurial support organizations (ESOs). More than a hundred ESOs have already participated in workshops organized by the DTC Mexico around the topic of twin transition. The interactive sessions seek to deepen the knowledge, capabilities, and skills of these organizations and help them support and guide entrepreneurs to develop sustainable digital innovations in Mexico, addressing causes and consequences of climate change and pollution.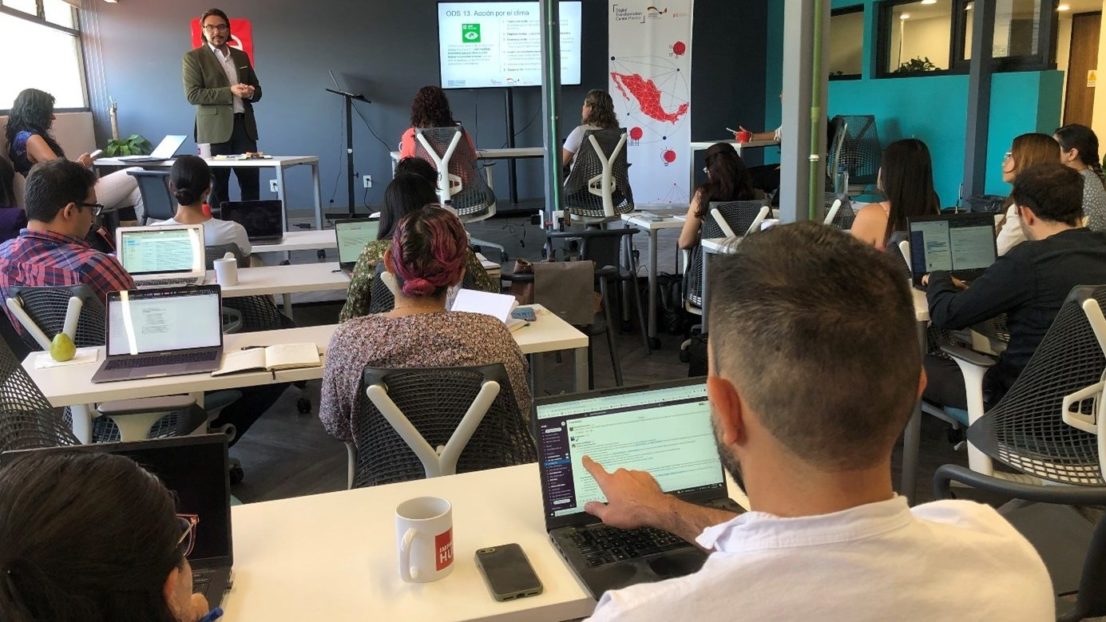 While they operate in very different countries with diverging development priorities and socio-economic contexts, the BMZ Digital Transformation Centers across the globe share the idea that digital and sustainable strategies can, and should, be developed in tandem. By working on many facets of this complex issue and sharing knowledge on what works and what doesn't, the DTCs can more effectively help local digital ecosystems tackle the opportunities and challenges of twin transition.