The United Nations Development Programme in partnership with Data4Policy Initiative of the German Federal Ministry of Economic Cooperation and Development are hosting an event at the UN World Data Forum that will unpack strategies and case studies on leveraging new data sources in informing government policies to support tackling crises and achieving the sustainable development goals.
The event, which will take place on April 25 in Hangzhou, China with a virtual participation option, will feature a panel discussion and a demonstration of the beta version of the Data to Policy Navigator, a new resource that aims to enable government executives and policymakers to systemically integrate data into the policies and programmes they develop.
The panel discussion will feature insights on data-informed policy-making and country success stories from:
H.E. Alexei Buzu, Minister of Labor and Social Protection, Republic of Moldova. He will talk about Moldova's digital transformation experience and how data is at the heart of it;
Mr. Anthony Ngororano, Kenya Resident Representative, United Nations Development Programme (UNDP). He will share details about UNDP's collaboration with the Kenya Institute for Public Policy and Research Analysis;
Prof. Xiaojun Wang, Professor, Dean, School of Statistics. She will share China's national data governance policies, with the recently established China National Data Bureau;
and Ms. Dima AlKhatib, Director, the UN Office of South-to-South Cooperation. She will discuss the importance of data-driven policies and collaborations in south-to-south cooperation, virtually by the end of the panel discussion.
The event's opening remarks will be presented by Ms. Beate Trankmann, China Resident Representative, UNDP, and Dr. Ilya Nickelt, Chief Data Scientist of the German Federal Ministry of Economic Cooperation and Development (BMZ). They will speak about the need and impact of data-informed policies, as well as the collaboration between BMZ, GIZ, and UNDP to develop the Data to Policy Navigator, and its expected impact.
Joining the event:
The event is registered under the code ANCE.502. It will take place in Conference Room 6 on the second floor of the Hangzhou International Expo Center, located at 353 Beijing Ave, Qianjiang Century City, Xiaoshan District, Hangzhou, China. Kindly note that in-person attendance at the UN World Data Forum requires prior registration and approval from the event organisers and the host country. The event will also be live-streamed and recorded on the Online Event Platform (OEP).
What is the Data to Policy Navigator?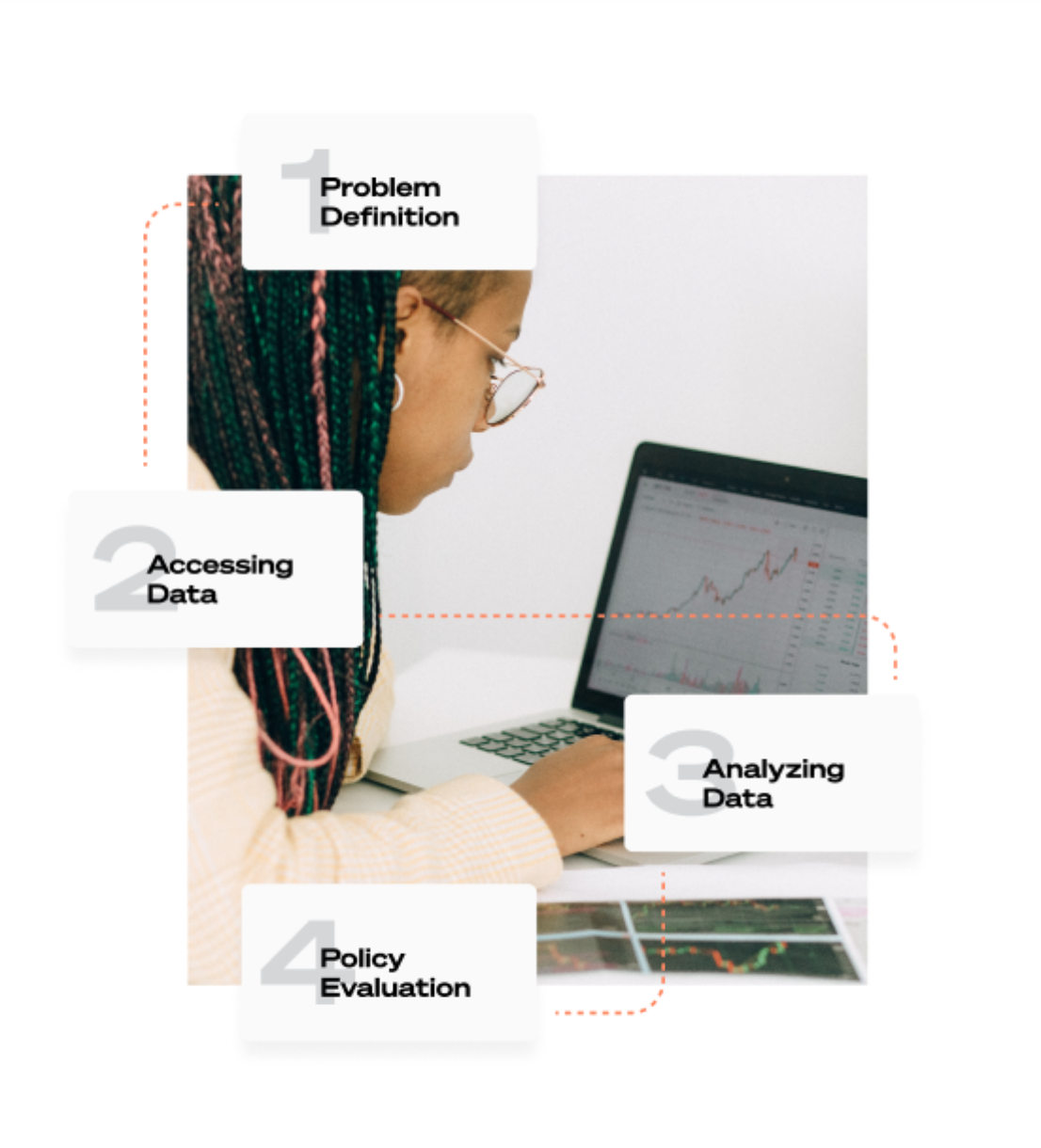 Addressing crises like climate change, the recovery from the COVID-19 pandemic, and gender inequality requires effective, transparent, and evidence-based government policies.
The advancements in digital technologies and the data they generate are game-changers for policymakers around the world. Today, ministries working on any given issue can use a range of new data sources like satellite imagery, social media, and mobile data that they could rely on to back their policies and programme proposals.
Many countries, however, are still unable to leverage this new data reality. Some of the reasons hindering public institutions from seizing this opportunity include general scepticism about new data sources, the lack of legal frameworks that regulate data exchanges, rigid government structures and processes, as well as insufficient data expertise. These challenges impede the development of more effective policies that are informed and backed by evidence.
Several initiatives and projects have exerted a lot of effort to improve the quality of the data collected and produced in many developing countries around the world. However, according to research conducted by GIZ and the Open Data Institute not enough focus has been given to supporting policymakers in translating data into effective policies.
To address this gap, BMZ's Data4Policy Initiative and UNDP's Digital Office developed the Data to Policy Navigator. A resource, specifically designed for government executives with no or with basic prior data science knowledge and experience. It aims to provide policymakers with the know-how to systematically integrate new data sources into their decision-making and policy-development processes.
To ensure that the policymakers, despite their busy schedules, are able to utilise this resource and grasp its methods, the Data to Policy Navigator has been designed to be easily searchable and interactive with the needs of its users. It offers step-by-step actionable recommendations and examples throughout the policy development process, starting with problem definition to policy design and evaluation.
How would the Data to Policy Navigator work in practice?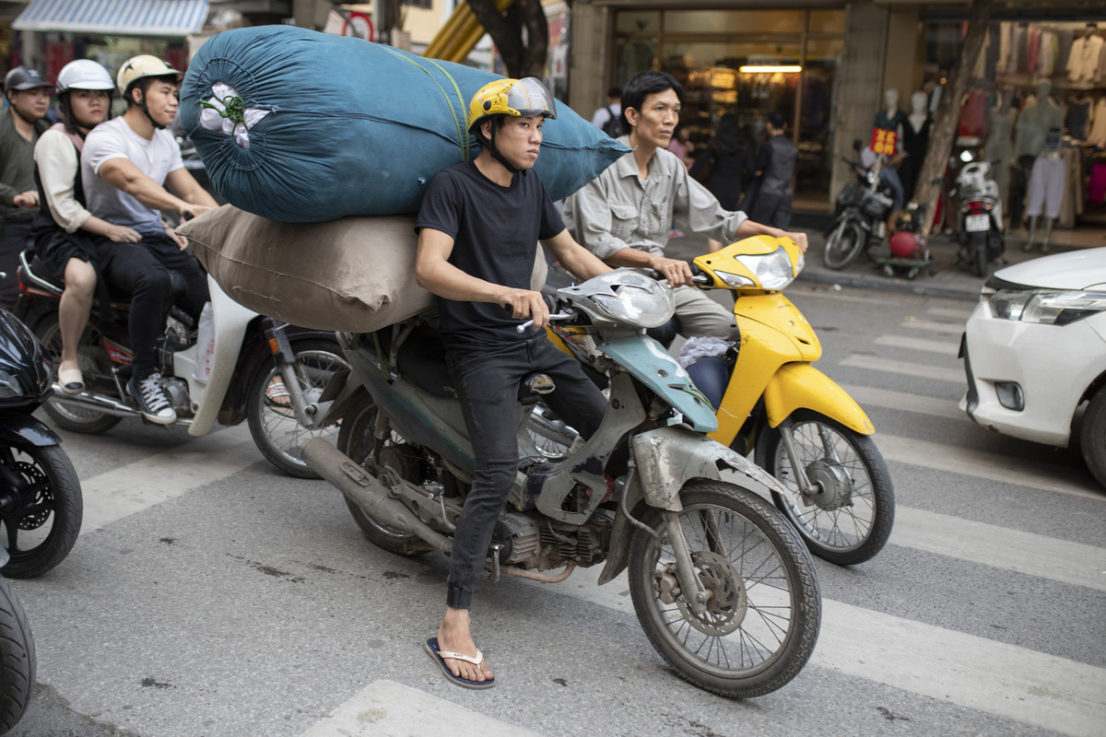 As an example, a team of economists from a South-East Asian country's Ministry of Labor is developing a policy to match public vocational training with future labor demands. To make sure their policies are effective and inclusive, they must consider unregistered workers in the informal labor market, which is a significant part of the country's economy. Since there is limited information on this market, they will have to conduct a national survey, which is time-consuming and expensive.
Alternatively, they can use the Data to Policy Navigator to explore how other policymakers, from other countries and regions, have addressed this problem by using new data sources. The Navigator will help the team deconstruct the policy question and identify the data sources they need. They will then work with the ministry's data team to formulate precise data requests and create an internal task force consisting of economists and data specialists. This task force will ensure that the data collected is secure, respects data privacy, and does not discriminate against any social groups.
The team will then consult with civil society and other stakeholders to enrich the quantitative data they collected with qualitative assessments. They will analyze data from conventional sources such as the National Statistics Office and social media data provided by an online job platform. After following the Navigator's recommendations, the data team will be able to present their findings and analysis in a format that meets the economists' and policy analysts' expectations and needs.
The information that the economists generate will be valuable in negotiations and consultations with political stakeholders. The Navigator will also provide ideas on how to implement the policy to generate more data for monitoring and evaluation, as well as future policy processes.
Stay up to date: Subscribe to the Data to Policy Navigator Newsletter to receive updates about the project and take part in a global network focusing on data-informed policymaking.