Together with Doreen Bogdan-Martin, Secretary General of the International Telecommunication Union (ITU), Minister Svenja Schulze announced joint action on bridging the gender digital divide at the [digital.global] high-level conference at the beginning of December. ITU and BMZ agreed on the need of strengthening women leadership in digital ecosystems in partner countries through a global Network of Women Digital Ministers.
Empowering women in the digital era entails putting in place complementary policies. Yet, gender perspectives remain largely absent. Globally, less than 25% of digital policies have a focus on women and only 18% of ministers for digital affairs are women (Source: ITU). As the digital transformation accelerates, promoting gender equality through inclusive digital policy will ensure that everyone benefits from the opportunities for economic and socio-political empowerment.
This is the gap that the Network of Women Digital Ministers seeks to bridge. As a platform, the Network will enhance the representation, participation, and leadership of women in global digital policymaking processes, such as the Global Digital Compact. It will support leaders seeking to promote gender-transformative digital policies as the standard for a safe, inclusive, and gender-equal digital space. The Network is being set up under digital.global and the EQUALS Partnership for Gender Equality in the Digital Age.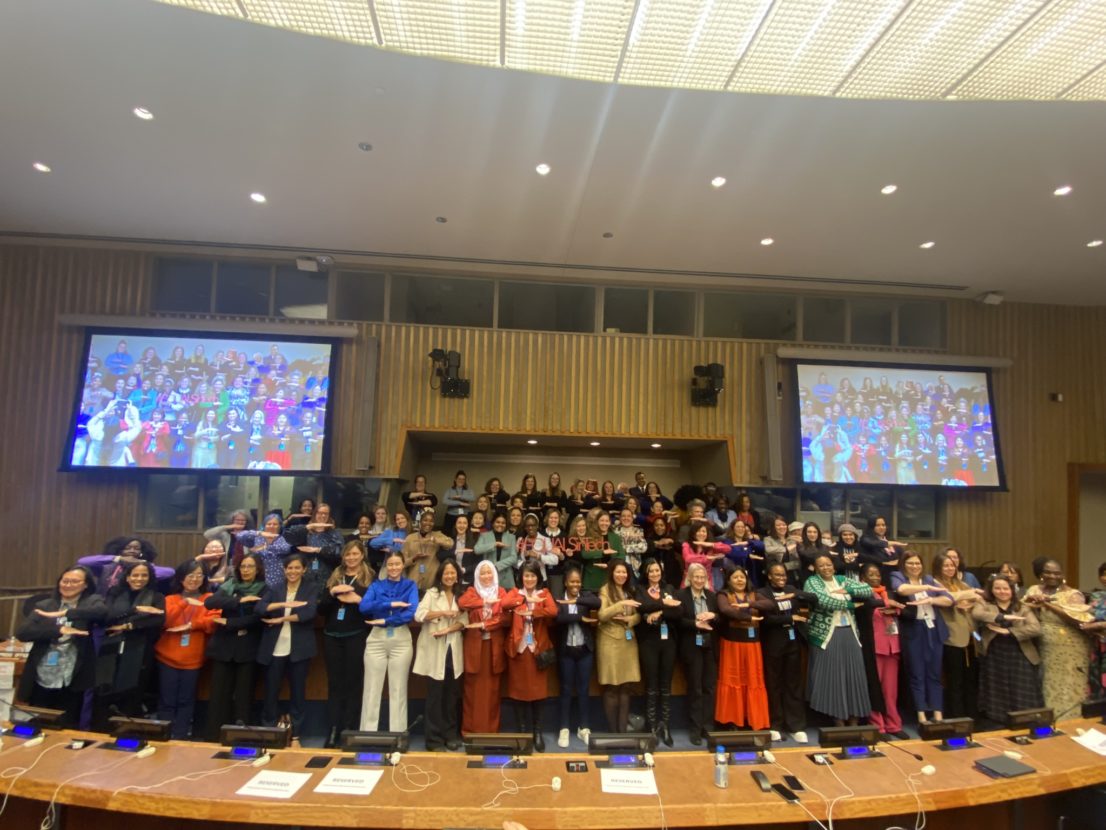 Minister Schulze and Bogdan-Martin kicked off the Network of Women Digital Ministers at the sidelines of the 67th Commission on the Status of Women in New York. Under the motto 'Bridging the gender digital divide through policy action', high-ranking representatives of the digital ministries of Belgium and the Dominican Republic as well as Data2X and USAID discussed how digital policy can become more gender-inclusive in front of 150 participants. The panellists stressed the key elements to promote gender equality through policymaking: strong ambition, commitment through targets and investment as well as partnerships and visible women leaders at the table.
The African branch of the Network will meet at the Transform Africa Summit in April. Beyond the global level, local capacity development measures will support government actors and regulatory authorities at national and regional level in designing and implementing an inclusive digital policy landscape, complemented with multistakeholder consultations and regional fora. Such activities will connect to ongoing political initiatives, such as SADA.
The new partnership aligns with Germany's efforts to promote a gender-equal digital transformation at the multilateral level with like-minded partners, as set out in the recently published feminist development policy strategy.