Cocoa farming and tailor shops online: Promoting female entrepreneurship with digital tools in rural Ghana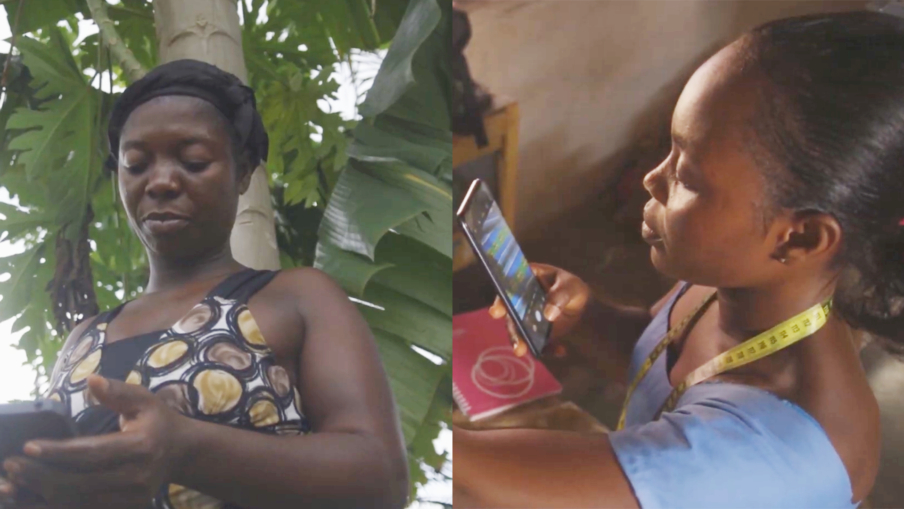 Living in a rural area of Ghana with a population of less than 200,000 means experiencing a sense of community where most people know each other – and know their go-to local businesses. As such business in these areas are mostly essential to the local economy and the location of these business even serve as a landmark for most. Moving on, rural area business have slowly evolved online because of ease of reach to their customers. The Digital Transformation Center (DTC) Ghana accompanies this journey with offering trainings for digital skill development and on how to use digital tools for small businesses. Farmers and seamstresses are examples of small business owners in rural areas that have been struggling to make a living. The farmers have been facing challenges such as lack of access to markets, limited knowledge of modern farming techniques, and lack of access to credit. The seamstresses, on the other hand, have been struggling to find customers for their products and have been facing challenges such as limited knowledge of modern design techniques and lack of access to technology.
"I use [WhatsApp Business] to promote my business and inform my customers on the progress of their order […]. These digital tools have assisted seamless access to my customers." Juliet, a seamstress from Ajemasu recounts how she uses WhatsApp tools to promote her businesses. She expressed the effective use of her WhatsApp status to drive customers to her business by regularly posting images of their orders and new stock at her shop.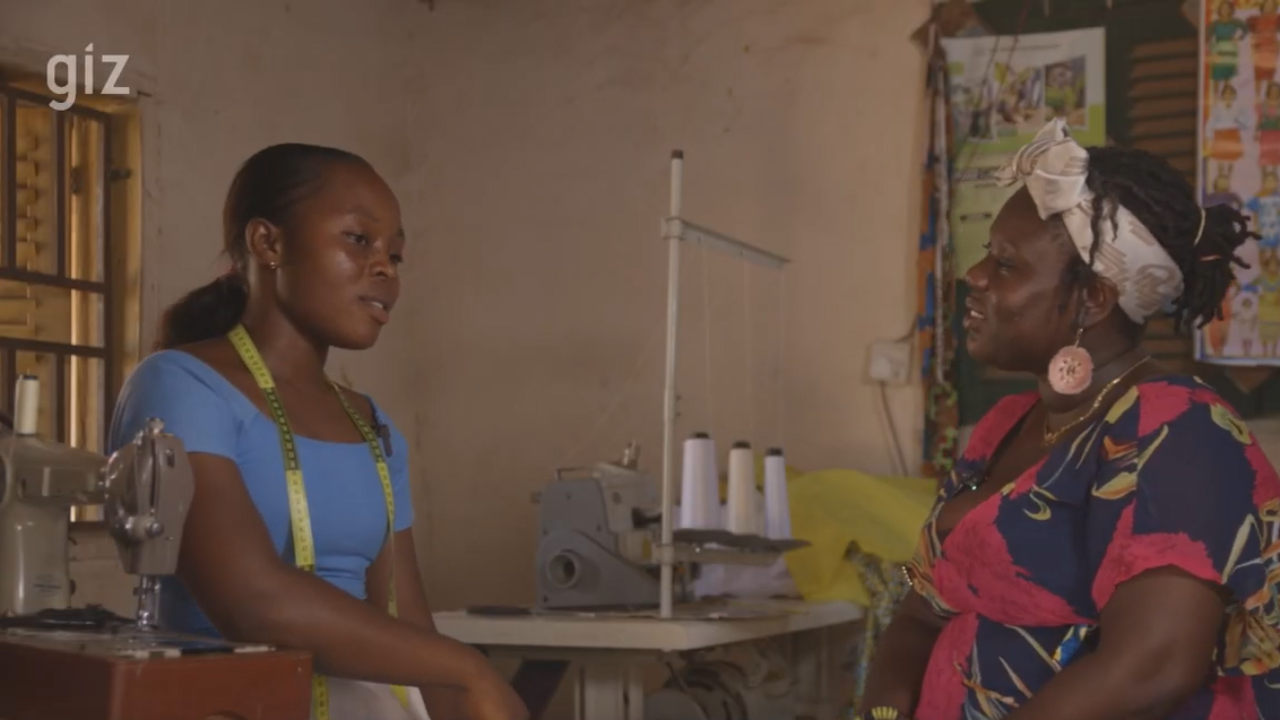 "I put my farming online, like my cocoa nursery and farm produce which has direct traffic to me. I sell form my farm to my buyers. I am happy to grow my business with digital tools I learned form the community ICT center." Similarly, Victoria, a farmer in Abesewa expressed the joy in using digital tools in to increase the sales in her farm. The age-old process of going the market square to sell her farm produce has been made easy as she directly sells to buyers straight from her farm. This saves up time and energy that she can spend elsewhere.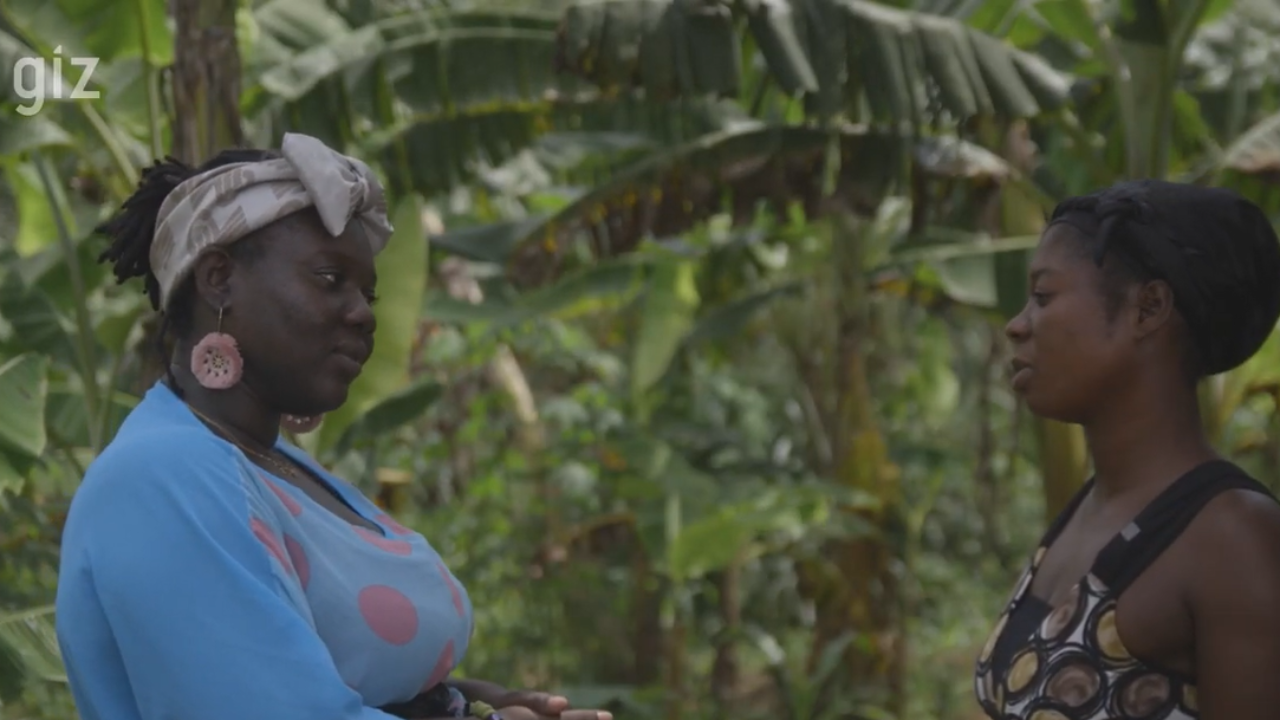 Businesses have started to change for the better thanks to digital skills and technology. However, for online tools to work, a reliable digital infrastructure is inevitable, and this is still not the case in all rural area. There is also a difference in access to, knowledge about and the use of ICT between rural and urban regions. For example, in 2020 the ownership of smartphones lay at 58,4% in urban regions and at 28.1% in rural regions. With the smartphone being the most likely tool to go online, digital transformation reinforces development disparities to the detriment of the rural population. This is why the DTC Ghana is putting a strong focus on rural areas, especially the Northern region of Ghana. The farmers and seamstresses have been trained on how to use smartphones and other digital devices to access information and services that can help them improve their livelihoods. For example, the farmers have been using mobile apps to access weather forecasts, market prices, and other information that can help them make better decisions about what to grow and when to sell their products. The seamstresses have been using digital design tools to create new and unique designs for their products and have been using social media to reach new customers. The stories of Juliet and Victoria show that moving business online can improve livelihood. By developing digital skills and using digital tools, they have been able to access information and services that have helped them make better decisions, save time and reach new customers. As a result, they have been able to create a better future for themselves and their families.