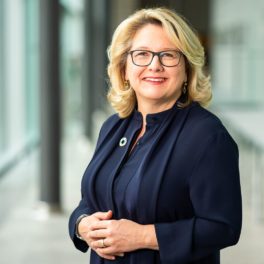 Svenja Schulze has been Federal Minister for Economic Cooperation and Development since December 2021 and was previously Federal Minister for the Environment, Nature Conservation and Nuclear Safety (2018-2021).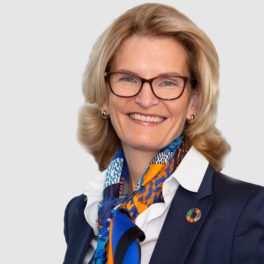 Doreen Bogdan-Martin is currently Director of the ITU Telecommunication Development Bureau.  She took office on 1 January 2019, becoming the first woman in ITU history to hold one of the organization's top elected management positions. On 29 September 2022, Ms Bogdan-Martin was elected as ITU's first-ever female Secretary-General by Member States at the Union's Plenipotentiary Conference in Bucharest, Romania. She will take office on 1 January 2023.Ms Bogdan-Martin is a strategic leader with more than 30 years' high-level experience in international and inter-governmental relations and a long history of success advising governments around the world on policy and regulatory issues.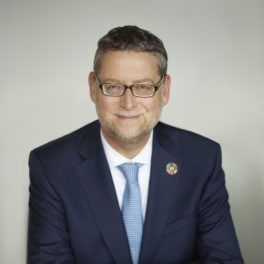 Thorsten Schäfer-Gümbel is Chair of the GIZ Management Board and Labour Director. Before joining GIZ as a member of the Management Board in 2019, he was elected as a member of the Hessian state parliament and was the development policy spokesman of the SPD faction there until 2008. In 2009, he became party and parliamentary party leader of the Hessian SPD. He became deputy chairman of the SPD at federal level in 2009; from June to September 2019 he provisionally took over the leadership of the SPD as co-chairman. Before joining the GIZ, he successively resigned his political offices.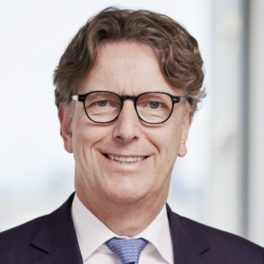 Stefan Wintels is a German bank manager and business economist. He has been CEO of KfW since November 2021. He joined KfW as Co-CEO in October 2021. He is also Chairman of the Supervisory Board of KfW Capital GmbH & Co. KG and a member of the Supervisory Boards of Deutsche Telekom AG and Deutsche Post DHL Group.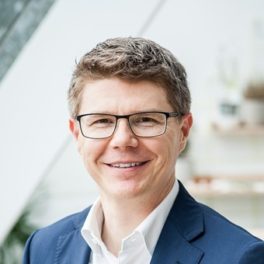 Robert Opp is currently the Chief Digital Officer of UNDP. He leads the agency's digital transformation, an organization-wide effort, to harness the power of new technology to improve the lives of those furthest behind. Prior to this role, Robert served as Director of the Innovation and Change Management Division within the United Nations World Food Programme (WFP).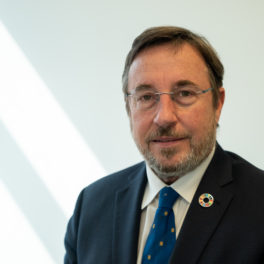 Achim Steiner became UNDP Administrator on 19 June 2017 following the confirmation of his nomination by the United Nations General Assembly. Mr. Steiner is the Vice-Chair of the UN Sustainable Development Group, which unites 40 entities of the UN system that work to support sustainable development. Over nearly three decades, Mr. Steiner has been a global leader on sustainable development, climate resilience and international cooperation.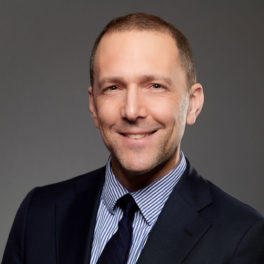 Peter Selfridge is the Global Head of Government Affairs and Corporate Social Responsiblity for SAP. Peter's unit at SAP encourages the digital transformation of government decision-making and services worldwide. He is specifically responsible for promoting technological transformation in the public sector and the positive role played by digital technologies in addressing economic and societal challenges around the world.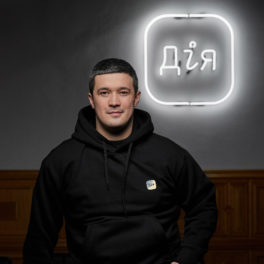 Mykhailo Fedorov became Vice Prime Minister, the Minister of Digital Transformation of Ukraine, on August 29, 2019. He is the youngest minister in the history of Ukrainian politics. Graduated from the Faculty of Sociology and Management of Zaporizhzhia University. Before working in the government, he ran a business in the digital marketing sphere. In December 2019 he was appointed as Head of the Digital for Volodymyr Zelenskyy Presidential campaign. Mykhailo Fedorov is an innovator and visioner. With the Ministry of digital transformation's team, the main goal is to make Ukraine the most convenient state in terms of receiving public services. In 2020, Diia project has been launched; which now consists of a wide ecosystem of products: Diia mobile app; Diia web portal; Diia. Digital Education, Diia. Business, Diia. City etc.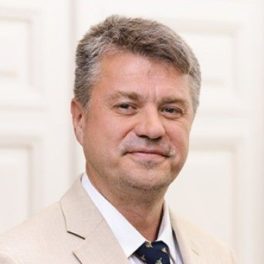 Urmas Reinsalu is an Estonia politician serving as the minister of foreign affairs since 18 July 2022 and previously between April 2019 and 26 January 2021. Before that, he has served as the minister of defence between 2012 and 2014, and minister of justice from 2015 to 2019. Reinsalu is a member of the Isamaa political party (formerly called the Pro Patria and Res Publica Union), and was the party leader from 2012 to 2015.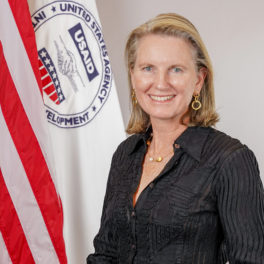 Isobel Coleman is USAID's Deputy Administrator, overseeing the Agency's Regional and Pillar Bureaus. She guides USAID's crisis response, including on the National Security Council, and supports efforts to address the root causes of conflict. She also is responsible for overseeing Agency efforts to promote food security and strengthen education, health, democracy, and economic growth.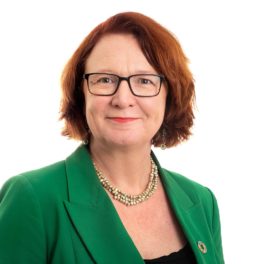 Bjørg Sandkjær has a broad background in international development, particularly in the fields of global health, human rights and aid effectiveness. Prior to her current position, Ms Sandkjær served as the deputy leader of the Standing Committee on Health and Welfare of the Oslo City Council. Ms Sandkjær has 20 years of experience working in the areas of global health and human rights and has held positions at the Norwegian Agency for Development Cooperation (Norad), Gavi, the Vaccine Alliance, the UN Economic Commission for Africa, and the Church of Norway.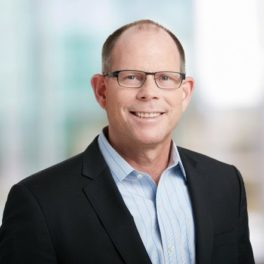 Mark Suzman is the CEO of the Bill & Melinda Gates Foundation. He joined the foundation in 2007 as director of Global Development Policy, Advocacy, and Special Initiatives. Prior to becoming CEO, he served as managing director of Country Offices, president of Global Policy and Advocacy, and chief strategy officer. In these roles, he built and oversaw the development of the foundation's offices in India, China, Africa, and Europe, and managed the foundation's relationships with government, private philanthropists, and civil society. He also implemented a new system for how the foundation measures impact and manages tradeoffs across its strategic priorities. Mark Suzman holds a doctorate in international relations from Oxford University, where he was a Rhodes Scholar. He earned his bachelor's degree, summa cum laude, from Harvard University.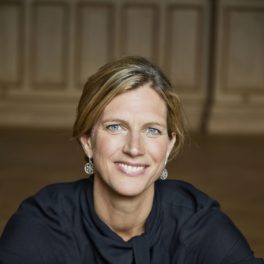 Maja Göpel is a political economist, transformation researcher and sustainability scientist at the intersection of science, politics and society. The author of the No. 1 bestseller Rethinking Our World was appointed Honorary Professor at Leuphana University Lüneburg in 2019 and was Secretary General of the German Advisory Council on Global Change (WBGU) until the end of 2020. Maja Göpel is a member of the Club of Rome, the World Future Council, the Balaton Group, various advisory boards and supervisory boards and co-initiator of the initiative "Scientists for Future".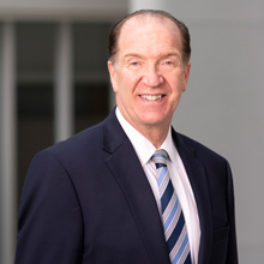 David Malpass was selected as 13th President of the World Bank Group by its Board of Executive Directors on April 5, 2019. Mr. Malpass previously served as Under Secretary of the Treasury for International Affairs for the United States and represented the United States in international settings, including the G-7 and G-20 Deputy Finance Ministerial, World Bank–IMF Spring and Annual Meetings, and meetings of the Financial Stability Board, the Organization for Economic Cooperation and Development, and the Overseas Private Investment Corporation.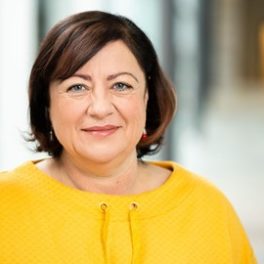 Dr. Bärbel Kofler is a German politician (SPD). She has been a member of the German Bundestag since 2004 and Parliamentary State Secretary to the Federal Minister for Economic Cooperation and Development since December 8, 2021. From 2016 to 2021, she was the Federal Government Commissioner for Human Rights Policy and Humanitarian Aid at the Federal Foreign Office.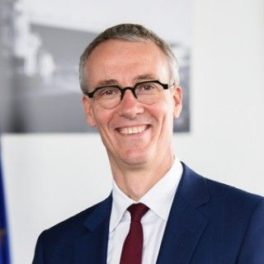 Koen Doens is Director-General for International Partnerships (before 16/01/2021 for International Cooperation and Development) at the European Commission since October 2019.He joined the Commission in 2004 and was Head of Cabinet of Louis Michel, Commissioner in charge of Development and Humanitarian Aid during the 1st Barroso Commission (2004-2010) and Head of the Commission Spokespersons' Service during the 2nd Barroso Commission (2010-2014). After a period as Director for EU-Africa Relations, he became Deputy Director-General responsible for Africa, Asia, Middle East/Gulf, Pacific, Latin America and Caribbean in the Directorate-General for International Cooperation and Development in March 2018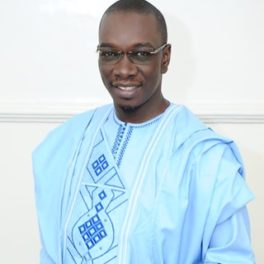 Moussa Bocar Thiam is Minister of Communications, Telecommunications and the Digital Economy in Sengal, since September 2022. Before returning to his country of birth in 2006 and devoting himself to politics, he worked for several years as a lawyer in Paris after studying law in France and Luxembourg.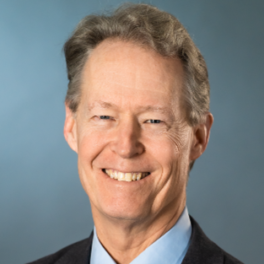 Alan AtKisson serves as Assistant Director-General of Sida, the Swedish International Development Cooperation Agency, and leads the Department of Partnership and Innovation. The department manages grant portfolios and programs related to Sida's work with capacity development, civil society, academic research, development finance and guarantees, business and the private sector, institutional investors, other bilateral donors, and Swedish government agencies. Alan also leads Sida's work with development-related innovation. He has over 30 years of international experience in the field of sustainable development, working in a wide variety of leadership and advisory positions, and is the author of several books on sustainability practice, capacity development, and change management.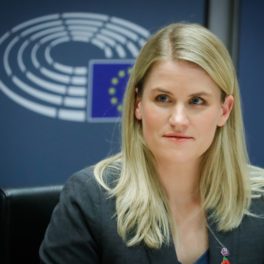 Frances Haugen is an American data engineer, manager, and whistleblower. After working as a product manager for Meta Platforms at Facebook from 2018 to 2021, she raised serious allegations against the company in 2021 and disclosed tens of thousands of Facebook's internal documents to the Securities and Exchange Commission and The Wall Street Journal. She claimed there are conflicts of interest between what was good for Facebook as a company and what was good for society. She was awarded an America-Norway Heritage Award from the Norway-America Association in 2022 for her work as a whistleblower.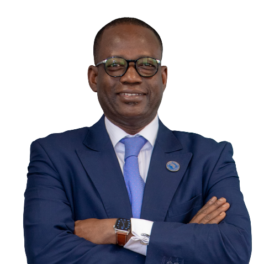 Lacina Koné, is the Director General and Chief Executive Officer of Smart Africa having joined the organisation in March 2019. He oversees the process of defining and advancing Africa's digital agenda and has overseen the development of continental blueprints for Africa on Digital Identity, ICT Start-ups and Innovation Ecosystems, Smart Villages and the definition of Africa's Smart Broadband 2025 Strategy in addition to advancing additional key continental initiatives. In recognition for this work, Mr. Koné has been recognized in 2021 as 12th among the 50 personalities advancing Africa's digital transformation.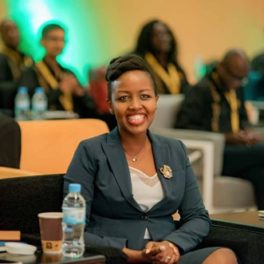 Paula Ingabire is a Rwandan technology expert and politician who serves as the Minister of Information and Communications Technology (ICT) and Innovation, in the Cabinet of Rwanda, since 2018. Previously, she served as Head of the ICT Business Development Department at the Rwanda Development Board (RDB) where she led the implementation of National ICT programs notably eGovernment and Cyber Security; as well as the coordinator of the Kigali Innovation City Project, a flagship program of the Government designed to nurture and strengthen a Pan-African Innovation eco-system in Rwanda. Minister Ingabire coordinated the creation of Smart Africa, an initiative that seeks to leverage broadband infrastructure as a driver for Africa's socio- economic growth.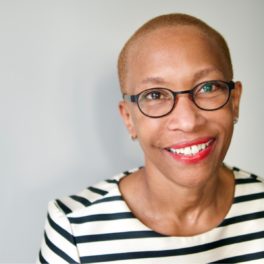 Alice Munyua is Senior Director of the Africa Mradi at Mozilla Corporation. She served as a member of the board of the Kenya Communications Regulatory Authority, for 6 years, led African Government engagement in the African Union Commission's Dot Africa initiative, represented both the Kenya government and the AUC at the Internet Corporation for Assigned Names and Numbers Governmental Advisory Committee (GAC), while there she served as vice-chair for 2 years and founding chair of the GAC Public Safety and Under-Served Regions Working Groups. She has been involved with the internet society in different capacities, including as a member of the board of trustees for 3 years. She is the founder and convenor of the Kenya ICT Action Network (KICTANet) a multistakeholder network of people and institutions interested and involved in ICT Policy and regulation in Kenya.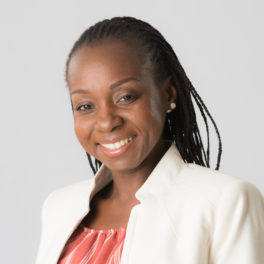 Seynabou is the Director of External Relations for Orange Middle East and Africa, since July 1rst 2022. She is an engineer with a degree from the Ecole des Mines de Nancy and an alum from MIT University in Cambridge, Massachusetts. She began her career in 2005 as an IT engineer, then quickly evolved as an IT architect in the Information & Technology Department of Sonatel Group (subsidiary of Orange in Senegal and other West African countries). Seynabou joined Orange Middle East and Africa (OMEA) in September 2021 as the Chief of Staff to the Chairman, and since July 2022, she combines this role with the function of Director of External Relations for OMEA.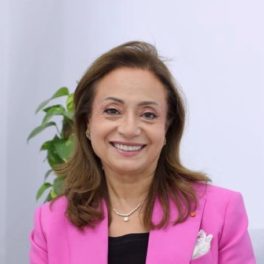 H.E. Dr. Amani Abou-Zeid, Egyptian, was elected the new Commissioner for Infrastructure and Energy of the African Union Commission. H.E. Dr. Abou-Zeid was an international development lead expert who has been serving Africa in various leading positions for over 30 years, mainly in international organizations: AFDB, UNDP and USAID. Her work focused on managing large international programmes and establishing and maintaining strategic partnerships.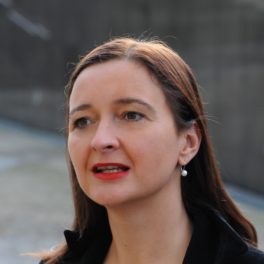 Marjeta Jager is currently Deputy Director-General for the Directorate-General for International Partnerships (DG INTPA). Ms Jager has been working in the European Commission since 2005, starting as Director for Security in DG Energy and Transport and later being Director for international energy and transport files and coordination, as well as being Head of Cabinet of the Transport Commissioner. Before joining the Commission Ms Jager was more than a decade working on the accession of Slovenia to the EU for the Ministry of Foreign Affairs and she was the first Deputy Permanent Representative (Coreper I) of Slovenia to the EU.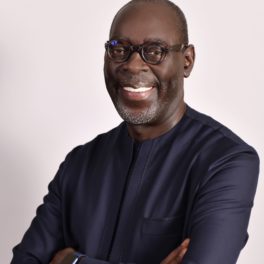 In 2018, Alioune Ndiaye became a Stanford alumnus after pursuing an Executive MBA in the Californian University. He was appointed CEO of Orange Middle East and Africa (OMEA) the same year, and became its Chairman of the Board as well, three years later. OMEA is the mix holding that gathers Orange operations in Middle East and Africa; it accounts more than 135 million customers, in 18 countries and employs more than 18 thousand people. Since July 2022, Alioune Ndiaye has been dedicated to the role of the Chairman of the Board of OMEA. He has also kept his mandates of Chairman of the Board of Orange Côte d'Ivoire, Orange Egypt, and Sonatel and member of the Board of Meditel in Morocco.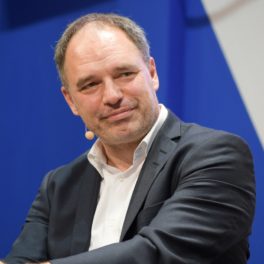 Since December 2021, Martin Wimmer has been working at the Federal Ministry for
Economic Cooperation and Development (BMZ) as Chief Digital
Officer (CDO). From April 2019 to November 2021, he was Chief Digital
Officer (CDO) at the German Federal Ministry for the Environment, Nature
Safety (BMU).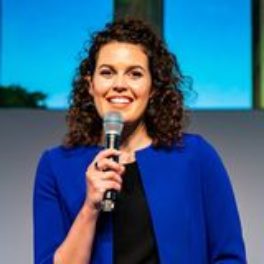 Katie Gallus is a geographer and moderator with a passion for future topics. In addition to her work as a freelance journalist for Deutsche Welle, SWR (ARD) and ZDF, among others, she has worked for the United Nations in New York City, researched in the Georgian Caucasus, Egypt, Kyrgyzstan and Brazil, lived in Central Cameroon and worked in Sierra Leone. With her roots in rural areas and agriculture, Katie Gallus is a sought-after moderator on topics such as development cooperation, digitalization, globalization, human-environmental relations and world nutrition.