Innovation is thriving in Cameroon and young entrepreneurs are at the forefront of driving change and making a positive impact. Many of these entrepreneurs are working on innovative solutions that tackle social, economic, and ecological challenges. The BMZ's Digital Transformation Centers (DTCs) in Benin, Niger, and Cameroon, in collaboration with Etrilabs, CIPMEN, ActivSpaces, and VC4A, set up an acceleration program aimed at identifying the best startups offering solutions to counter the adverse effects of climate change.
In spring 2022, eight startups were selected from various sectors, including agriculture, waste management, and renewable energy.  Solutions include such innovative ideas as the prediction of crop pests and animal-borne pandemics, sanitary towels made of banana waste or affordable solar-powered fridges. Over a six-month period, the startups received personal and collective business support, including training and guidance from a mentor.  The program finished with a bootcamp at the Digital Innovation Festival in Cameroon.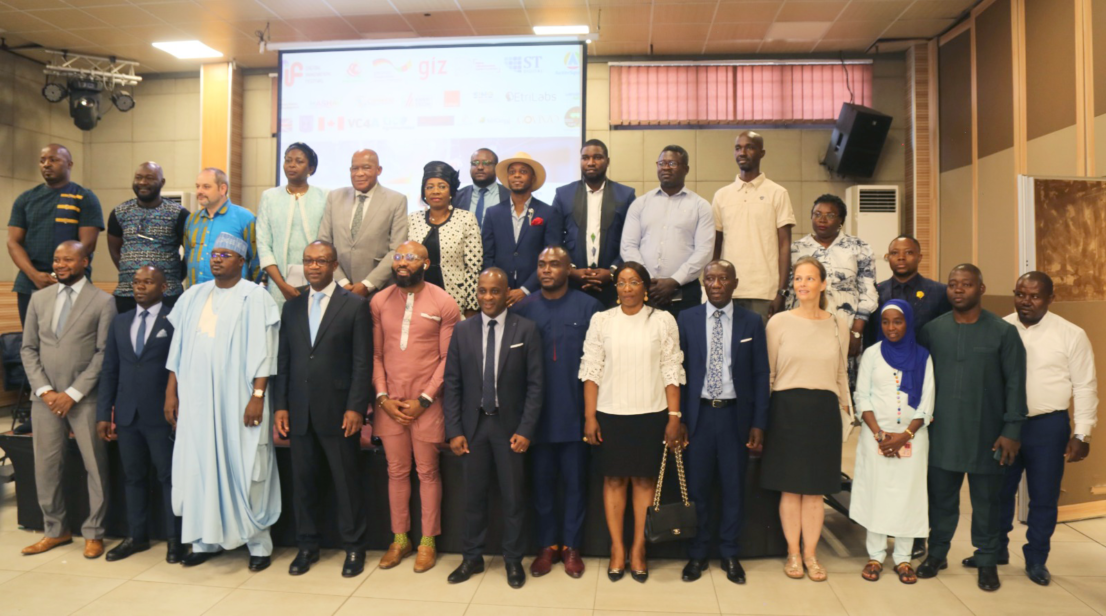 Nevertheless, young entrepreneurs in Cameroon still face substantial challenges. These include access to funding, limited mentorship opportunities, and a lack of regulatory support. Additionally, the political and economic climate can be unpredictable and uncertain, making it difficult for startups to gain traction and achieve long-term success.
To create opportunities for business founders, the government of Cameroon, private corporations, and the BMZ's digital.global network are working together to support an inclusive digital transformation in the country. At the Digital Innovation Festival this exchange was actively facilitated by a multitude of discussion panels and workshops centering around digital transformation. On the second day of the event, a pitch contest was organized by the GIZ Climate Change Accelelerator Program. The knowledge exchange between these entities is creating new chances in the tech scene in Cameroon while addressing potential obstacles along the way.