Fairwork Cloudwork Ratings 2023: Work in the Planetary Labour Market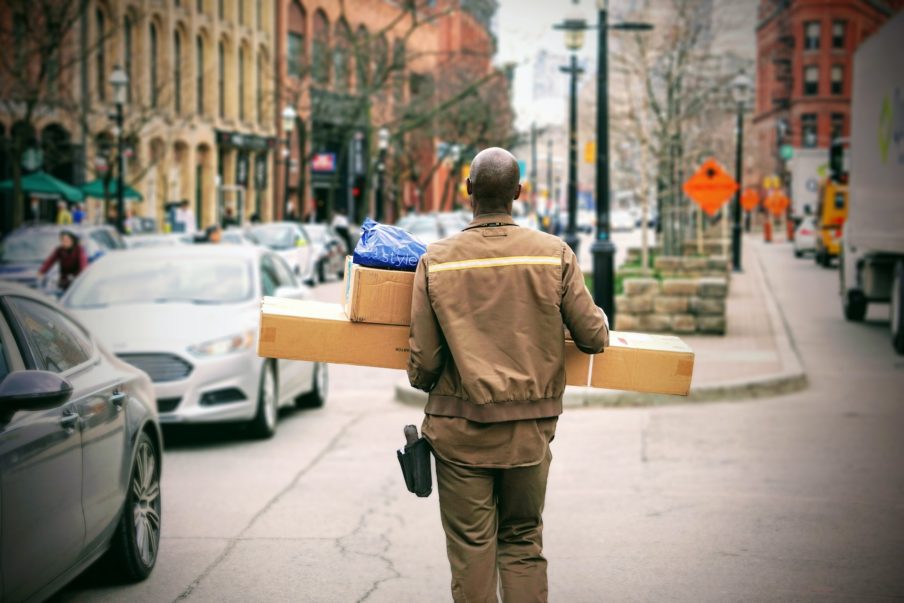 © Maarten van den Heuvel / unsplash
Artificial Intelligence is on the rise, and the demand for cloudwork – jobs performed online by remote workers via platforms – has significantly increased. Research in 2020 estimated this global online workforce to be around 163 million, with millions of workers based in countries such as India, Kenya and Venezuela. Even in the UK, the TUC has reported that the proportion of workers engaging in cloudwork has almost doubled since 2016.
Cloudwork seems to present a solution to those who lost their regular income during the COVID-19 pandemic and those struggling to meet the rising cost of living. Yet, do workers really benefit from it? The 2023 Fairwork Cloudwork Report has uncovered the realities of working for microwork and freelance platforms. For the third consecutive year, the Fairwork project, with the support of the GIZ, commissioned by BMZ, has evaluated the working conditions on 15 of the most significant online work platforms worldwide: ComeUp, Prolific, Terawork, Appen, SoyFreelancer, Upwork, Clickworker, Elharefa, Fiverr, PeoplePerHour, Scale/Remotasks, Amazon MTurk, Freelancer, Microworkers, and Workana.
Ratings and changes to platform policies
The report evaluates the platforms against five principles of fair work and gives each of them a score out of 10. ComeUp, Prolific, and Terawork were ranked highest, scoring 5 out of 10 points, followed by Appen (3 points). Overall, the study finds that platforms remain far from meeting the basic standards of fair work expressed in the principles. 11 of the 15 platforms scored below 3 points, and 4 of them could not evidence meeting any of the principles.
In the process of working with the Fairwork project, some of the platforms showed willingness to engage in dialogue and negotiation and to make positive changes to their policies and practices. For example, ComeUp and Terawork introduced changes to ensure that workers earn a local minimum wage, and provided a time estimate to workers, indicating how long a job will take. In addition, Appen made changes to their job board to increase job availability for workers. With respect to contracts, ComeUp and Terawork added a 30-day notice period for contract changes, as well as a channel to communicate changes to workers. SoyFreelancer introduced a clause, allowing workers to cancel jobs if they faced difficulties with the client. Lastly, three platforms (Terawork, Appen and SoyFreelancer) made positive changes to their disciplinary and appeals policies, aiming to combat unfair disciplining, and ensuring a fair appeals process for workers.
A workforce in the shadows of regulation
With the growth of Artificial Intelligence and the increasing flexibility of work, we can expect more a more workers will join this global online workforce. One characteristic that differentiates this type of work from traditional arrangements is that it operates outside the remits of national labour regulations. Therefore, these workers are often excluded from basic protections like a minimum wage, social protection or collective representation. While some platforms are starting to make changes in the right direction, the context of widespread precarity outlined by this report calls for regulatory responses at the national and supranational levels.
One opportunity to enhance cloudworkers conditions is the approval of an international convention by the International Labour Organisation, which will be a topic of discussion at their next conference in 2025. Such international convention could be a powerful ground rule to establish limits on abuses and unfair practices in digital labour platforms. In addition, it would set a reference for the approval and implementation of national laws dedicated to the online platform economy. Upcoming regulation to monitor working consitions along the supply chain in Germany and the EU may also provide an opportunity to improve cloudworkers' pay and conditions.
The Fairwork principles for Cloudwork platforms provide a benchmark which we can collectively advocate for and strive towards. The ratings also detail where and how prominent platforms are falling short of these benchmarks and set out a roadmap for positive change to be implemented. Finally, and importantly, they highlight where platforms are in fact stepping up to their responsibilities to workers, meeting standards of fairness, and taking steps to improve workers' experiences. It will take a broad coalition of actors, including platforms, workers, and legislators, to bring about a fairer future of platform work, but the actions taken by platforms in response to Fairwork scoring show that it remains within reach.
Take Action: The Fairwork Pledge
As part of making sustained positive change to the platform economy, we have launched the Fairwork Pledge. Through this pledge, Fairwork seeks to engage with organisations that are current or potential users of platform labour and would like to publicly demonstrate their commitment to fairer platform work.
Organisations like universities, schools, businesses and charities can support fair platform work by committing to use platforms that scored highest in the Fairwork ratings. Local governments and administrations can make a difference by supporting meaningful regulation that encourages fair working conditions. Socially responsible investors or rating agencies can support fair working conditions by ensuring that they, or their clients, invest in those platforms guaranteeing fairer standards of work.
More than 40 organisations have already signed the pledge. You too can sign the pledge and support fairer platform work!