Hanoi, 6:30 a.m. – it's still early, but the city is already awake. The narrow streets are full of scooter riders on their way to work, vendors sell hot Phở and iced coffee on street corners, and new building components are being delivered to construction sites. The hustle and bustle of Hanoi's citizens can be felt everywhere.
Vietnam's economy is currently growing faster than any other in Asia. Even during the Corona crisis, the country made significant economic progress. While uncertain supply chains, skills shortages and energy crises meant stagnant development for most in 2022, Vietnam's economy grew by 8 percent. At the same time, domestic prices rose less than in many other countries around the world. There is almost no sign of a global economic crisis. In fact, the opposite is true: Vietnam is currently attracting many international companies and investments.
It's 8:00 a.m. – Dr Khanh arrives at her office at the Ministry of Labor, Invalids and Social Affairs (MOLISA), which is located right in the centre of Vietnam's vibrant capital. She works as an advisor for the Ministry's Department of Employment (DoE) and is particularly involved in knowledge to policy processes. Last year, she and her colleagues sat down with the team of the GIZ's Regional Cooperation Programme for TVET development in ASEAN (RECOTVET) and the global Data4Policy initiative to discuss the current labour market situation and the information gaps that preoccupy policymakers in developing effective recommendations and guidelines for employment services on the local level. In her opinion, there are at least three issues that need to be addressed with more quantitative evidence:
forecasting the labour market demand for skilled workers, especially for "green jobs", e.g. in the energy, logistics and tourism sector
overview of the current supply of workers and a better understanding of skill profiles that will be relevant next couple of years
improved monitoring of cross-regional labour migration and shifts caused by external factors like Covid-19
On her desk, Dr Khanh has an overview of the Ministry's current data ecosystem, as well as data-sharing agreements with neighbouring agencies such as the General Statistics Office (GSO) and the Institute of Labor and Social Affairs (ILSSA). A few months ago, she and the GIZ project team commissioned a study that included interviews with the relevant stakeholders to assess the quality, collection intervals, and accessibility of already available survey data and statistics. Also, private data owners (e.g. recruitment companies and online job platforms) were approached to get a first impression of their openness to share non-traditional data with decision-makers. The data ecosystem mapping received very positive feedback as it provides policymakers a fundament to address policy questions and data gaps more strategically.
02:00 pm: Right after lunch, Dr. Khanh team has an important meeting. The recently established Task Force on Labor Market Information Systems[1] is meeting today to determine further measures to develop a more flexible, efficient, and sustainable labour market under Resolution 06/NQ-CP. As a platform, the task force is already improving communication among the various government agencies. A practical use case on online job vacancy data adds a technical dimension. The overall aim is to build the administrative and infrastructural prerequisites to gather, store and combine administrative data, surveys, statistics as well as non-traditional data. According to the vision of the MOLISA, the LMIS will serve as a binding foundation for designing, implementing, monitoring, and evaluating targeted employment and labour market interventions and policies.
03:30 pm: Mr. Dung is leaving the ministry. He just had a job interview at DoE for a position as a research assistant. The interview went well, and the tasks seem to be very interesting. If everything works out, he will act as an intermediary between the scientific think tank ILSSA and the decision-makers in the ministry. He found the job by chance through an online job portal and applied straight away.
More and more young Vietnamese are signing up on online job platforms like TopCV, VietnamWorks, CareerBuilder or JobsGO – not only to get an overview of the current job market but also to enhance their skills profiles. They can choose from a wide range of courses (e.g., to learn programming languages or facilitation techniques), as well as online communities to share their knowledge with other like-minded professionals. Aggregated data from such platforms can help policymakers to get a better overview of the current demand and supply of certain job profiles. With that information they can engage more efficiently with vocational schools and universities. However, the Ministry still has little experience in working with private data owners and concluding data-sharing agreements. The potential has been recognized; now the legal and technical requirements must be examined.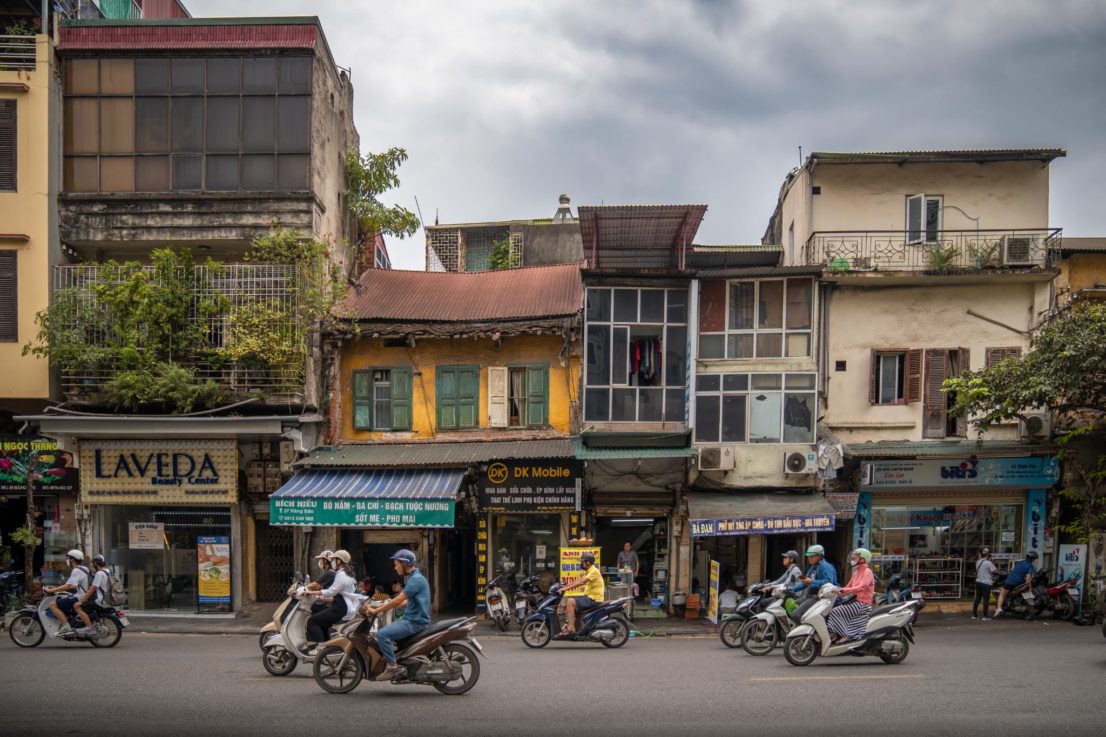 05:00 pm: Dr. Khanh's workday is over, and she winds her way through the heavy rush-hour traffic. Right before reaching home, she stops at a local fruit and vegetable market to pick up a couple of ingredients for dinner. Many of the vendors at the market stalls she knows for a long time. Most of them have no employment contract – they are part of the informal labour market. Dr. Khanh is aware that despite her efforts to incorporate more data-driven evidence into the ministry's policy-making process, much of the dynamics of Vietnam's labour market will remain difficult to monitor. The same is true for the so-called Gig-Economy, which is becoming very popular in Vietnam, for example in the context of ride hailing service and food delivery. But she is confident that with new technologies and high-quality data sources, the government will be able to provide better services and benefits to its citizens and make their workplaces more save, future-oriented and resilient. Even her own.
For the project on more data-driven evidence on labor market dynamics, the Vietnamese Ministry of Labor, Invalids and Social Affairs is collaborating with the Data4Policy initiative and GIZ's Regional Cooperation in Technical and Vocational Education and Training program in ASEAN (RECOTVET).
[1] Members of the Task Force are: General Statistics Office (under Ministry of Planning and Investment), Department of Employment (under MOLISA) and Institute of Labour Science and Social Affairs (under MOLISA)