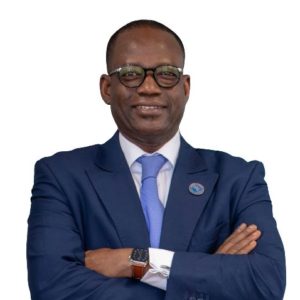 To lead our continent towards this economic growth and prepare Africa's digital future, we must continue our efforts in creating industries and jobs for the future. Therefore, the development of digital skills at all levels is more crucial than ever.

Lacina Koné, CEO Smart Africa
The Smart Africa Digital Academy (SADA) wants to improve the framework conditions for digital transformation in Africa by equipping policy and decision makers with essential knowledge. The SADA powered by atingi platform is used to provide comprehensive online training to all.
In addition to that, the SADA National Digital Academies complement the broad approach with country-specific in-person trainings. Lacina Koné, CEO of Smart Africa, was delighted to open the fifth SADA National Digital Academy in his home country Côte d'Ivoire and is convinced that it will further contribute to the economic and societal development in the west African country. The other SADA National Digital Academies exist in the Republic of Congo, Rwanda, Ghana and Benin.
Learn more about the SADA-Initiative!