FAIR Forward: Launching the Africa-Asia Policy Maker Network on Responsible AI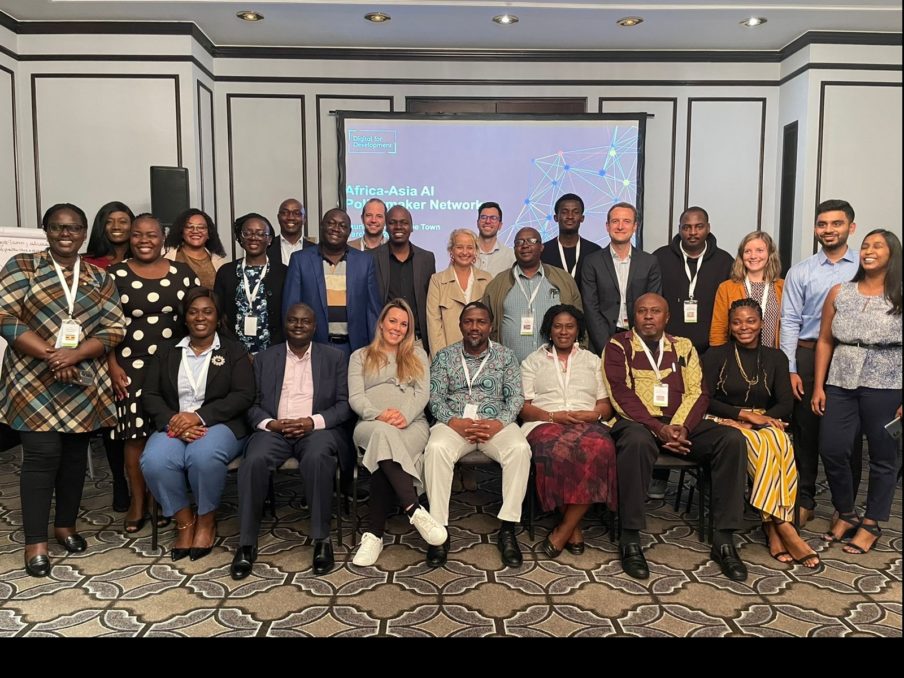 With Artificial Intelligence (AI) on the rise, many new experiences to be made and hurdles to overcome, the need of global exchange between experts increases. For this, policy-makers from Uganda, Ghana, India, Kenya, Rwanda, South Africa and Kenya have met in Cape Town to launch the first Africa-Asia AI Policy Maker Network. It is part of the BMZ's political initiative "Open data for AI" and will create a space to work on the responsible use and development of Artificial Intelligence.
Prior, the policy-makers had participated in a four-month Peer Learning and Capacity Building Programme on Artificial Intelligence led by the Human Sciences Research Council. Among other things, the programme has focused on the promotion of local AI innovation, AI ethics and how AI can contribute to the achievement of the SDGs. Looking forward, the Africa-Asia AI Policy Network will serve as a forum for extended policy exchange on responsible AI, joint project development and continuous peer-learning on Artificial Intelligence.
---
You might also be interested in