On September 13, the fourth Transformation Forum took place as part of the BMZ's strategic realignment. Representatives from the BMZ and the implementing organizations discussed how the digital transformation of development cooperation can be made better, more integrated and more agile in the future.
Digitalization in German development cooperation has long been a reality. However, the pace of digital transformation continues to increase and continuously places new demands – on internal structures and processes in the administration, on data-based cooperation with partners, and especially in the portfolio of all specialist and regional areas. How can we not only survive in the digital transformation, but actively shape it? What treasure trove of experience and expertise already lies with our partners and implementing organizations? Where can innovative power be bundled and what has been fragmented so far be brought together more closely?
On September 13, representatives of GIZ, KfW, and other development organizations of the German government discussed these questions with the BMZ at the fourth transformation forum, "Shaping the Digital Transformation of Development Cooperation Together". In the lively exchange of the diverse contributions and impulses, it became clear above all that more networking, exchange and a place for joint learning are needed for the digital transformation of German development cooperation.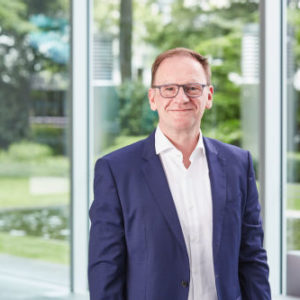 We do not realize the full potential of digitalization on organizational islands, but only in networking. That's why the exchange on digital transformation across institutional boundaries is so important.

Director General Strategy and Latin America and Member of the Management Committee at KfW Development Bank
The first traits of such a place also emerged in the discussion. An innovative and broad alliance of between politics, business, science and civil society could represent a reference architecture and thus a guarantor for a joint commitment with more impact.
This does not require reinventing the wheel. Rather, the network can think together activities that have so far run separately and thus build on existing instruments and learning experiences of all partners.
Want to learn more about the BMZ in the digital change?