© Martin Sanchez from Unsplash
Digitalisation takes coordination of development cooperation to a new level
Who does what, when and where? Coordinated remote monitoring of humanitarian aid and development cooperation projects through more data exchange makes coordination between partner governments and donors much easier. Many data are now publicly accessible (open data) and instruments for their evaluation are available. The discussion at the RMMV Conference of KfW and the Federal Ministry for Economic Cooperation and Development (BMZ) in February 2023 showed the opportunities digitalisation offers for donor coordination and what conditions still need to be met.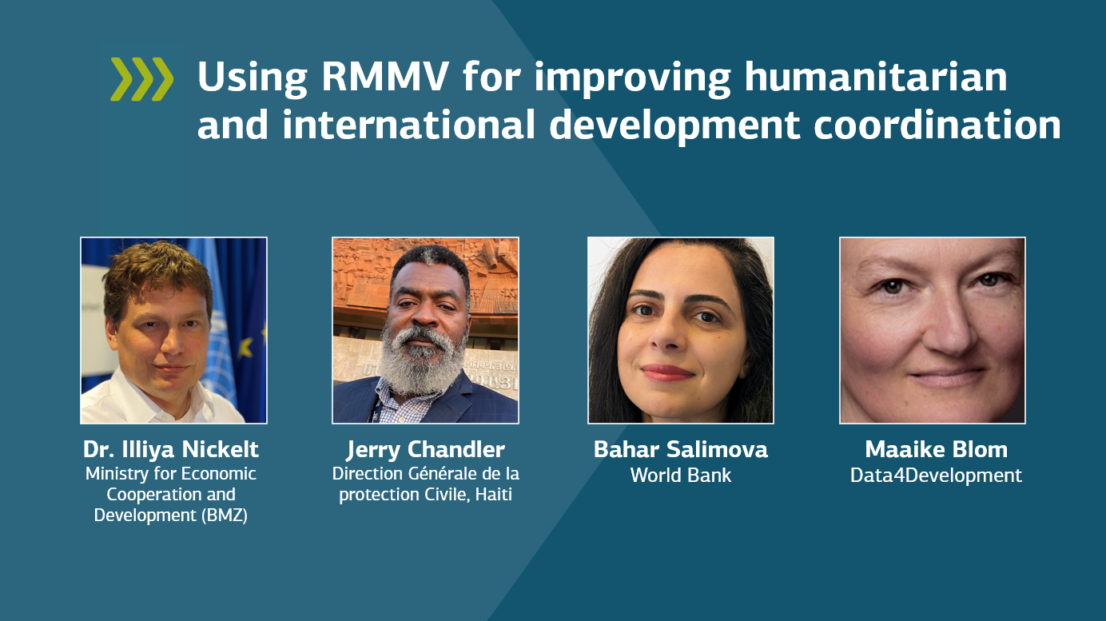 The importance of data was demonstrated in Haiti when several natural disasters coincided in 2021: an earthquake, heavy rainfall two days later, followed by social unrest. "Our data collection, which was coordinated with all stakeholders, not only facilitated the assessment of priorities, but also served as a basis for reconstruction," reported Jerry Chandler, Director General of Civil Protection in Haiti.
Satellite images and other digitally available geodata, together with reports from citizens via mobile phone, are now regularly used to take stock after natural disasters. In Mozambique, for example, the population contributed to updating the maps of OpenStreetMap, which facilitated the documentation of damage after Cyclone Idai in 2019.
However, better data exchange would significantly improve the coordination of development cooperation between the governments of the partner countries and the donors, as well as among themselves, according to the RMMV Conference. Although the desire for more and more accurate data must be weighed against the need for data privacy. "People are sceptical about digital technologies they don't understand," says Maaike Blom, CEO of Data4Development, which offers open data solutions. "That's why these technologies need to be secure, easily accessible and easy to understand." She would like to see data collection and analysis be embedded at the outset of a project, as well as uniform standards so that development cooperation actors can share their data more effectively.
"Data serves as a basis for decisions," emphasises Dr. Iliya Nickelt, who heads the German Federal Ministry for Economic Cooperation and Development (BMZ) data laboratory as Chief Data Scientist. He advocates for cultural change: "The challenge is to get people to embrace the tools to use them for data analysis. This requires more knowledge and skills among all development cooperation stakeholders, from the employees in the partner governments to development organisations to the people who are closely involved in the projects," says Bahar Salimova, Senior Program Manager at the World Bank.
With the Geo-Enabling initiative for Monitoring & Supervision (GEMS) the World Bank already uses an app in over 100 countries to gather information on more than 150,000 projects and makes this available online. Comprehensive training is an important pillar of GEMS. Interactive maps, sound recordings and many other data convey information from Northeast Nigeria, for example, which due to the security situation is only partially accessible. On the one hand, the data are obtained from satellites and drones, and on the other hand they are collected by the local civilian population and sent by smartphone. GEMS always knows what is being implemented where – this facilitates coordination.
In Mozambique, students are enthusiastic about the Spatial People Network, which uses OpenStreetMaps. They not only add data to the online maps, but also acquire experience and skills for their professional lives.
Project evaluations can also benefit from RMMV technologies, for example by using mobile phone surveys to find out whether the expected impacts have been achieved.
KfW has recently started to document its approaches and technologies for data use in Financial Cooperation on GitHub, the global platform for open-source software. In this context, it also makes its geodata model publicly available, thereby enabling its partners, contractors and other interested parties to use it, to further develop it together and thus to better coordinate with one another.
Follow-up to the RMMV conference: