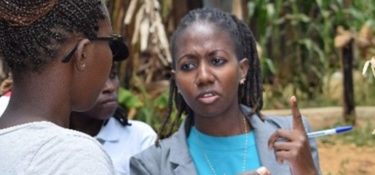 Innovate Africa Challenge: AI for climate action
Smart Africa and FAIR Forward are launching a pan-African idea challenge on AI and climate change. Startups from Africa can submit innovative ideas to combat climate change with AI. The best solution will be implemented. The challenge will launch in summer 2023.

AI has the potential to become an important part of combating climate change. Our idea challenge, in partnership with Smart Africa, offers startups in Africa the opportunity to submit and develop innovative ideas for using AI to combat climate change. This not only promotes the development of sustainable solutions, but also strengthens local innovation capacity and the creation of sustainable jobs. This ideas competition also helps to increase knowledge about the potential of AI in combating climate change.
Stay tuned about the challenge!
Subscribe to our [digital.global] newsletter for more information on the launch of the challenge