High Carbon Stock Approach: Mapping Forests to Combat Climate Change and Protect Livelihoods in Indonesia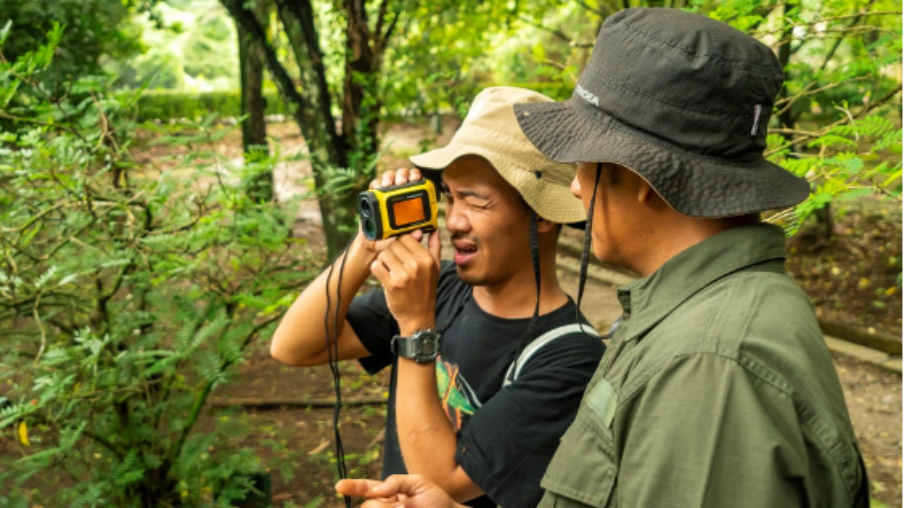 Climate change is one of the most pressing issues of our time and deforestation is a significant contributor to this problem. According to the World Resources Institute, Indonesia is one of the countries most affected by climate change and deforestation. Over 70% of the country's forests have been lost or degraded over the past 50 years. This alarming loss of forest cover poses a significant threat not only to the environment and biodiversity but also to the livelihoods of local and indigenous communities who depend on the forests for their livelihoods.
Mapping forest areas has become an essential step to combat this problem. Such maps allow for making informed decisions about which areas to protect from deforestation and promoting sustainable supply chains with smallholders. Accurate maps are necessary for effective land-use planning and management that supports sustainable forestry practices, including responsible product sourcing. But how can we make sure these maps accurately reflect the forest conditions on the ground? That's where the High Carbon Stock Approach (HCS) comes in.
The HCS Foundation (HCSA) is a non-profit organization with the mission to promote forest conservation and ecosystem protection. They use the HCS approach to provide guidance on identifying, managing, and monitoring High Carbon Stock forests. This, in turn, helps ensure that forest maps accurately reflect the conditions on the ground. By supporting responsible land use practices, HCSA also helps prevent deforestation, reduce greenhouse gas emissions, and safeguard the rights and livelihoods of local communities.
With the support of the GIZ initiative FAIR Forward, HCSA is working with the local mapping organization JKPP to gather important information about trees throughout Indonesia's forests. This data will help improve the accuracy of forest classification using Artificial Intelligence (AI). HCSA aims to identify forests that have a high capacity to store carbon and should therefore be protected from deforestation.
This methodology is particularly important for smallholder farmers, landscape, and jurisdictional approaches. These approaches aim to address deforestation and promote sustainable land use at a larger scale, such as at the level of an entire region or jurisdiction. This involves working with governments, companies, and other stakeholders to develop and implement policies and practices that support sustainable land use and forest protection.
Collecting the required data on trees and their potential to absorb carbon is a collaborative team effort. Together with Ekologika and JKPP, a network for participatory mapping groups in Indonesia, HCSA trained over 40 participants in how to collect the necessary data about trees, their types, and sizes as well as how much carbon they store.
The participants came from different parts of Indonesia, like Papua, Riau, Jambi, Flores, Aceh, West, and Central Kalimantan. Most of the participants were from the JKPP network, representing NGOs, people's organizations, and indigenous/local communities, and from five community and conservation organizations working in Aceh as part of a sustainable landscape project.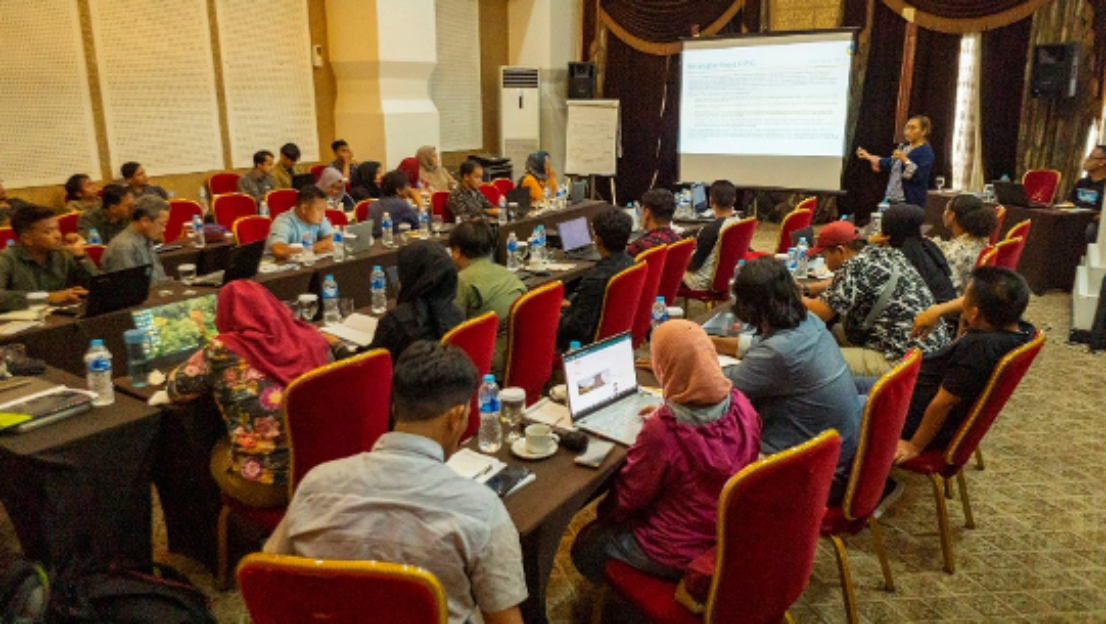 Their support in the data collection is crucial because they know how to engage communities and landowners in the data collection in a way that is based on ownership and local approval. This helps ensure that the resulting forest maps are accurate and that the communities that depend on these forests are involved in the process.
Pictures showing the field plot data collection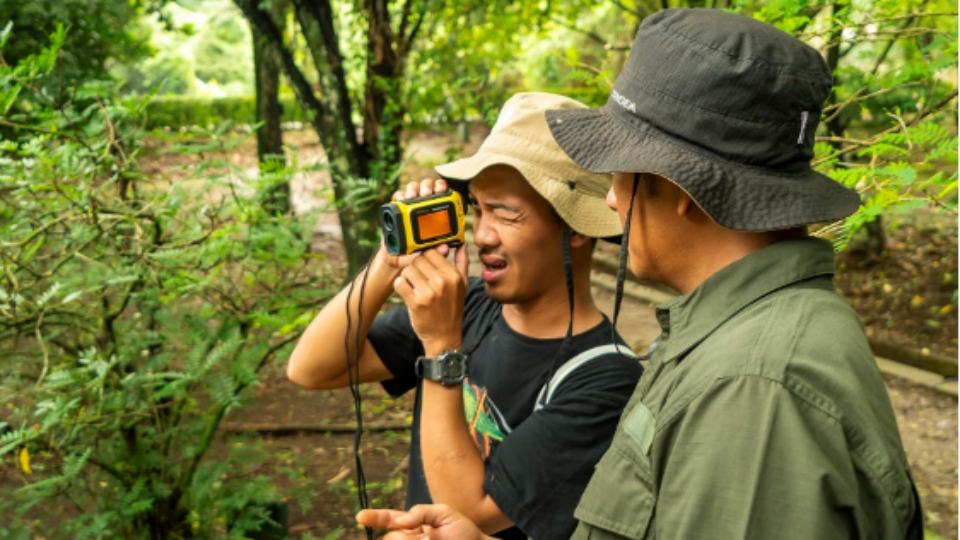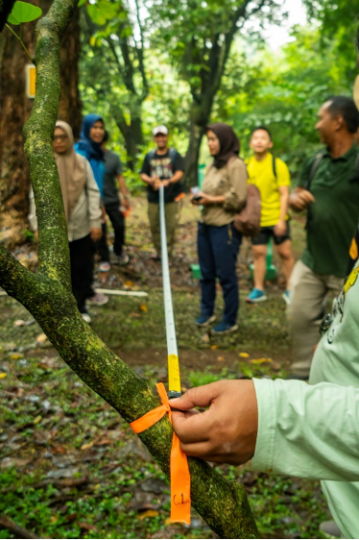 The resulting forest maps are essential tools for protecting forests on a large scale and are used by governments and stakeholders to regulate land use and protect indigenous communities.