A collective voice for responsible and open AI: AfricAI & the Africa-Asia AI Policymaker Network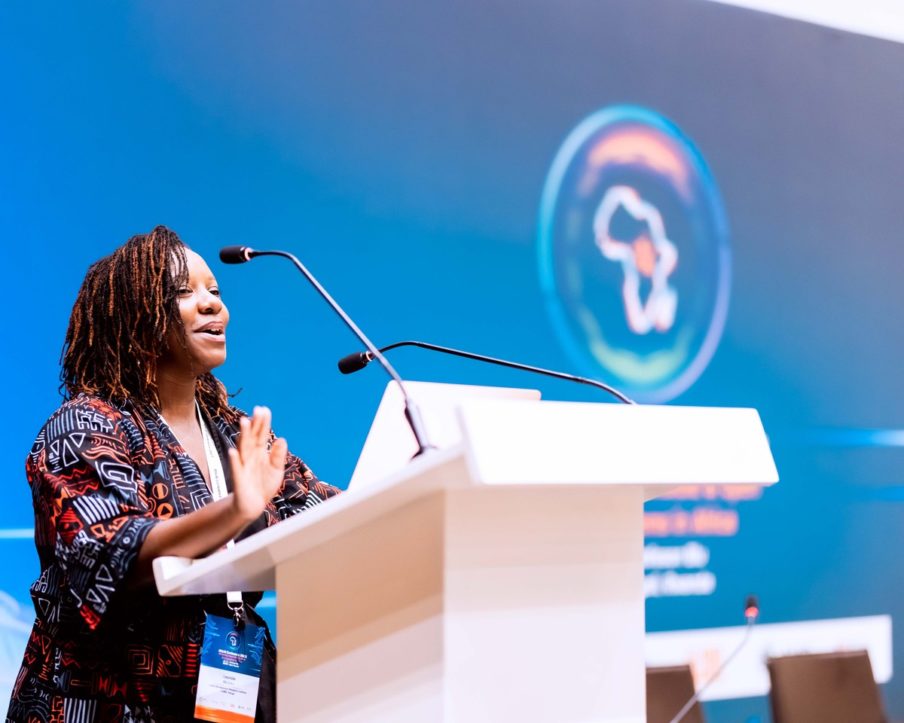 International cooperation and joint understanding are crucial ingredients to build responsible AI ecosystems.
Launched in 2022, the Africa-Asia AI Policymaker Network offers a valuable platform, enabling collective and cross-country exchange of government officials from Africa and Asia on policy frameworks and strategies to develop responsible and locally relevant AI applications. One main goal of the network is to add to the global AI discourse where diverse regional perspectives are still not adequately represented.
The network focuses their discussions on how the right policy framework conditions can support responsible and open AI ecosystems in Africa and Asia. Meeting in Kigali, participants shared valuable insights from their specific AI policy experiences from drafting National AI and Data Strategies or Procurement Guidelines, implementing an AI Chatbot for Data Protection or establishing a national AI Institute.
27 countries in dialogue on sustainable and responsible use of AI at the AfricAI conference
However, wider questions also require exchange and collaboration with the broader AI ecosystem:
How can we develop ethical AI policies that fit to the local context?
How can we advance responsible and open AI in Agriculture in Africa?
Or how can we leverage inclusive and open language data for sustainable development.
The AfricAI conference provided an opportunity for policymakers to exchange views on these issues.
AfricAI came about as a joint effort of the International Development Research Centre (IDRC), Deutsche Gesellschaft für Internationale Zusammenarbeit (GIZ) and Niyel from Senegal. It brought together over 270 AI researchers, practitioners, and civil society representatives from 27 countries from 12 to 14 June in Kigali. AfricAI aimed to connect the diverse African AI ecosystems and promote an Africa-driven exchange on responsible and open-source AI.
The policymakers participated in various of AfricAI's 33 sessions to share their insights and exchange with conference participants. In particular, the sessions highlighted the value and need for cross-sectoral collaboration and partnerships.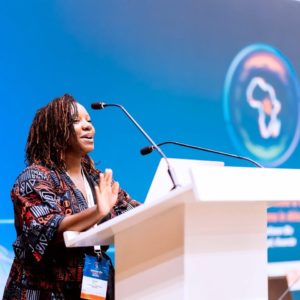 "As a community of practitioners, researchers, and policymakers, we have a collective responsibility to fight for equity of the communities we represent and the sustainability of their data and knowledge resources."

Leonida Mutuku (LDRI) calling for collective responsibility to ensure responsible, equitable use of AI in Africa.
It became clear that in this "fight for equity" the responsible development of AI has a key role to unleash the potential of AI for the continent, as Rwanda's Permanent Secretary for the Ministry of Innovation and ICT, Yves Iradukunda, points out: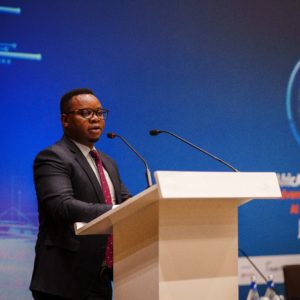 "When we look at the progress of AI globally, we believe that it's a tremendous opportunity for Africa to leapfrog in terms of creating the kind of solutions we need to make sure we are responding to challenges our citizens face."

Permanent Secretary for Rwanda's Ministry of Innovation and ICT, Yves Iradukunda, stressed the opportunities AI offers for Africa.
While taking into account the diverse social and economic contexts of each country represented, the policymakers identified common challenges and opportunities for collaboration – a shared value creation initiative for the policymakers and FAIR Forward.
In the upcoming months, the Africa-Asia AI Policymaker Network will build on the insights gained from this year's in-person event to further shape its role as a collective voice for responsible and open AI in Africa and Asia.
AfricAI and the Africa-Asia AI Policymaker Network are supported by "FAIR Forward – Artificial Intelligence for All", a project implemented by the Deutsche Gesellschaft für Internationale Zusammenarbeit (GIZ) on behalf of the German Federal Ministry for Economic Cooperation and Development (BMZ).