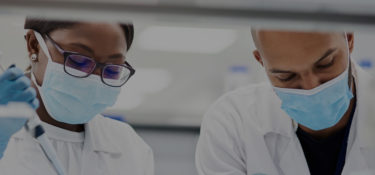 Digital transformation to support universal access to health care
It's now possible to take out a health insurance policy using a mobile phone, share information for pregnant women via an app, or use a digital platform for an online consultation with your doctor. The number of digital health care apps is increasing worldwide, helping more and more people gain access to health services – and that's a good thing! Because the COVID-19 pandemic has shown us that the digital collection, processing and analysis of health-related data is a game changer.
80% of the global population owns a smartphone
95% of the global population lives in areas with mobile network coverage
41% of the population in low-income countries has a mobile broadband subscription
The provision of online services has become easier for governments too. But alongside facilitating access to health services, it is extremely important to ensure that the data are used correctly. This is why we support the following projects with a view to providing people with better protection against health emergencies and pandemics.
OSCAR
facilitates pandemic response in Asia with digital health data. The digital platform developed by KfW supports decision-making by providing data in one place. During the Covid 19 pandemic, for example, it can be used to record where there are how many free hospital beds or where the 7-day incidence is and how high.
project website
SORMAS
is an open-source solution developed by the Helmholtz Centre for Infection Research with BMZ's support. When an epidemic breaks out, it helps improve data quality and offers new management options. SORMAS (which stands for Surveillance Outbreak Response Management and Analysis System) is being deployed for pandemic management in Africa and Germany.
Project website
Open IMIS
is a digital system for managing health insurance: from registering as a member to making payments to health service providers, all processes are covered by IMIS. It also helps significantly in ensuring transparency and accountability as it was developed on the basis of an open-source solution.
Project website
DIPC
supports efforts to combat the COVID-19 pandemic by documenting and refining digital applications for vaccine distribution in African countries. Together with the World Health Organization (WHO), the German Federal Ministry of Health (BMG) and the United Nations Children's Fund (UNICEF), the policy initiative establishes health centres (DICE) and advises a pool of international experts on the use of digital solutions in partner countries.
Read more