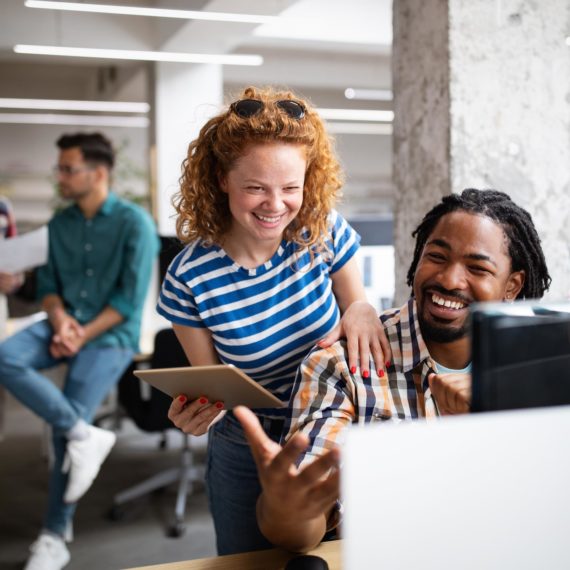 Welcome to
[digital.global] network
What do we want to achieve?
Digitalisation is not an end in itself. That is why we have set out a clearly defined framework of goals for the fields of action that German development policy wants to focus on in the context of digitalisation. The 17 United Nations (UN) Sustainable Development Goals act as guideline to our actions.
First and foremost, our aim is to bridge digital gaps between genders, countries and world regions and to accelerate sustainable development, including through digital solutions. Our political priority issues have only gained in importance as Europe and our partner countries deal with the impacts of the war against Ukraine.
1. Effectively reducing poverty and hunger
2. Decisively advancing the Just Transition
3. Managing the COVID-19 pandemic and its impacts; preventing new pandemics
4. Establishing a feminist development policy
German development cooperation already carries out around 600 projects which use digital technologies in 90 countries around the world. Two factors are key to the GIZ here: a focus on partner countries' needs, and links with existing national and international digital agendas (such as the German Federal Government's Digital Strategy, the EU's 2030 Digital Compass, the UN's Roadmap for Digital Cooperation and the African Union's Digital Transformation Strategy for Africa).
We examine the opportunities and risks of digitalisation in development policy both in terms of different sectors (from eAgriculture to Industry 4.0, from eCommerce to Smart Energy, from FinTech to FemTech, from eMobility to eGovernment) and digital policy discourses (from cyber war to data protection, from GreenIT to working conditions in the gig economy).
We need strong partnerships to step up our engagement and provide a joint response to the global crises of our times. With this in mind, the Federal Ministry for Economic Cooperation and Development (BMZ) will continuously adapt and expand technical and financial cooperation — multilaterally and bilaterally — to meet the ever-changing challenges of ongoing digital transformation in all areas of life.
Our network [digital.global]
We are joining forces with our broad network, which already counts well over 100 actors from policy making, the (digital) economy, civil society and the academic and scientific communities in Germany, our partner countries and the multilateral system of partners, to shape a global digital transformation that is aligned with social, environment and feminist principles.
Watch here what our partners took away from the launch of the [digital.global] network.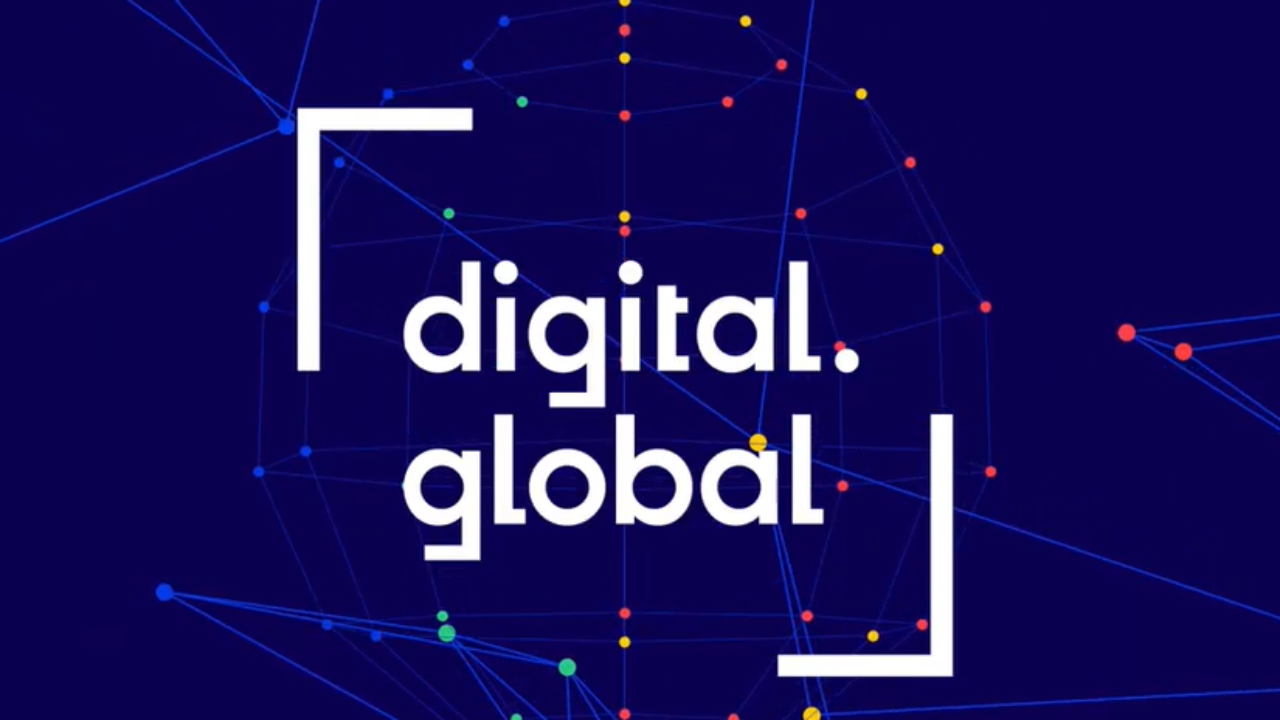 In the future, you can find all the information you need at our one-stop service centre, no matter if you are a start-up looking for financing, an investor wanting to get involved in relevant funds, an institution seeking multilateral cooperation or to forge contacts with the ICT sector in an African country, for instance; if you want to draw on the knowledge and data resources of the BMZ's implementing organisations; or if you have specific questions about interoperable AI standards or smart GovTech solutions.
The Network for Digital Transformation is a platform for everyone working to advance social, environmental and feminist digitalisation. It also offers services to harness the innovative power of the digital economy for development policy goals, join forces and together improve the lives of people in our partner countries through digital solutions.
Specifically, we offer the following services through our initiatives and partners in the network:
A service centre for the digital economy
Advice on cooperation, networking, and co-financing opportunities
Tailored funding instruments
Joint events (such as thematic workshops and dialogue events)
A virtual communication and dialogue platform [digital.global] including a newsletter
Other opportunities for participation and action
Do you have questions about digitalisation in relation to economic cooperation and development with the Global South? If so, please get in touch with the staff at the new digital.global service centre at:
The service centre provides an overview of contact possibilities, topics and services and organises the exchange of information within the network.
The [digital.global] network is an initiative of
Our Cooperation Services
Below, you can find a selection of some of our current programmes and services. We look forward to hearing from you.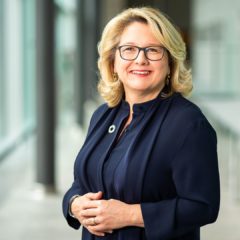 The German Federal Government offers its partner countries an international digital policy that is value-based and incorporates European standards. Our guiding vision is a digital transformation geared towards social, environmental and feminist principles that allows our partner countries to have digital sovereignty and makes them members of a globally open internet and fair data markets.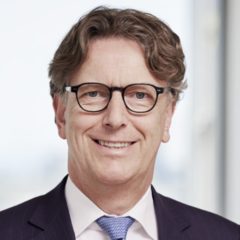 As a digital transformation and promotional bank, KfW works with business and politics to support the development and implementation of innovative and digital solutions to meet global challenges. The [digital.global] network is a great initiative for jointly leveraging this potential.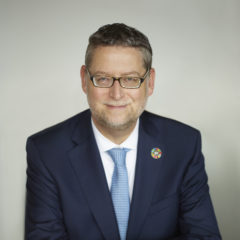 Digitalization is both an opportunity and a challenge for all of us. It is therefore overdue that we consistently strengthen our cooperation globally in solidarity between politics, business, science and civil society. Together, we are more responsive and effective – especially in turbulent and crisis-ridden times! We are pleased to be able to make a contribution to this.

 
Strengthen partnerships and consolidate IT
The BMZ is undergoing a digital transformation and, with the [digital.global] network, is helping to ensure that it also pulls together in promoting IT measures at the federal level. The BMZ's data lab is used to make evidence-based decisions, and the federal IT consolidation bundles and standardizes the IT of federal agencies.
The BMZ data lab currently consists of seven data scientists and is a project group of the BMZ's Principles and Data Division. It applies modern data analysis and visualization techniques for BMZ, such as via dashboards, to promote evidence-based decision-making. It also experiments with advanced software technology such as machine learning to develop entirely new kinds of solutions. Through courses and consultations, the group also teaches data literacy so that processes can be worked out together to draw the right conclusions from the rapidly increasing volumes of data.
The Federal IT Operations Consolidation (BKB) forms the technical basis for secure, high-performance, stable and future-proof IT operations at the federal level (server and data center operations). The BKB project is being carried out in the subordinate area of the Federal Ministry of Finance with the central IT service provider, the public law institution (AöR) ITZBund. The ITZBund brings together the IT solutions of the federal authorities in three data centers in Germany. ITZBund provides services for infrastructure operation (provision and operation of the data center infrastructure as well as network, storage and virtualization components).
The federal government's Service Consolidation program, under the leadership of the Federal Ministry of the Interior, will develop uniform, powerful and secure IT solutions (software) for similar use cases by 2025. These IT solutions are currently being implemented as part of 41 different service consolidation IT measures. In the future, they will be available to around 200 federal authorities, digitizing and improving the federal administration's work processes in the process.
For the BMZ, this means that both IT operations and IT services will be consolidated over the next few years. In the period 2026-2028, IT operations will transfer its server-side IT solutions to standardized servers of the ITZBund in the "Infrastructure as a Service" (IaaS) service model. In the area of service consolidation, the BMZ will become a "customer" that uses e-billing as a consolidated service, for example. Over the next few years, other new services will be added that will have an impact on the BMZ's digital transformation.