At a glance
The Make-IT Alliance is a network of (primarily) European partners from the digital economy. It brings together the digital community around the German Federal Ministry for Economic Cooperation and Development (BMZ).
The common goal is to support the development of innovation ecosystems in the partner countries of the BMZ in order to solve local challenges with digital innovations.
By joining, partners not only enter into a long-term cooperation with BMZ, they become part of a heterogeneous network of partners that jointly pool their expertise and innovative power with a view to sustainable digital development. The focus is on promoting local innovation in the partner countries. At the same time, Make-IT Alliance members have the opportunity to set up their own innovative projects and thus discover local markets in the partner countries.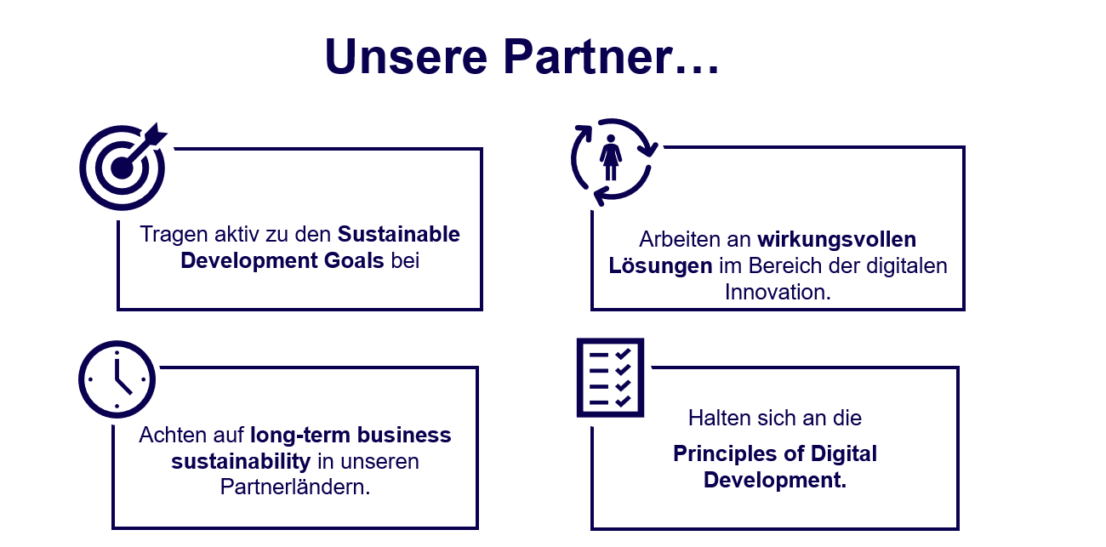 Digital technologies and innovations do not serve as an end in themselves, but should always trigger real progress for people on the ground.
The Make-IT Alliance currently has 32 members: